Mario Balotelli, not content with the numerous tiresome antics he has already totted up at Manchester City, travelled to Milan for a day having trudged straight down the tunnel after he was substituted against Sunderland on Saturday.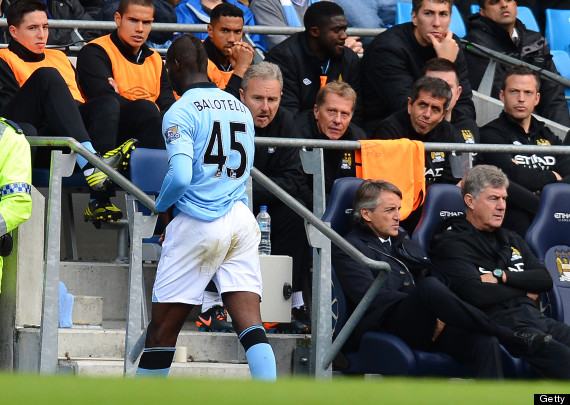 Mancini blanks Balotelli
No sooner had Balotelli vanished that reports surfaced he had booked an impromptu flight to Italy to watch Sunday night's Milan derby. And like that (or Keyser Soze), he was gone. Balotelli, signed from Inter in 2010 by Roberto Mancini, watched on in the stands at the Giuseppe Meazza alongside a bloke who looked like Justin Lee Collins. Or Harrison Ford in The Fugitive before he had a trim. Inter defeated AC courtesy of an early Walter Samuel goal as the declining Rossoneri lost their fourth game of the season. "It's Justin Lee Collins."
Ever the professional, the Italian arrived back at Manchester airport during the night in time for training today. "I am incognito."