Here's Brad Pitt as you've never seen him before as he takes on different personas for a brand new photoshoot for the October/November issue of Interview magazine.
The actor channeled his inner Bob Marley and donned dreadlocks for one of the arty black and white shots and looks like a Hollywood screen legend of yesteryear in another.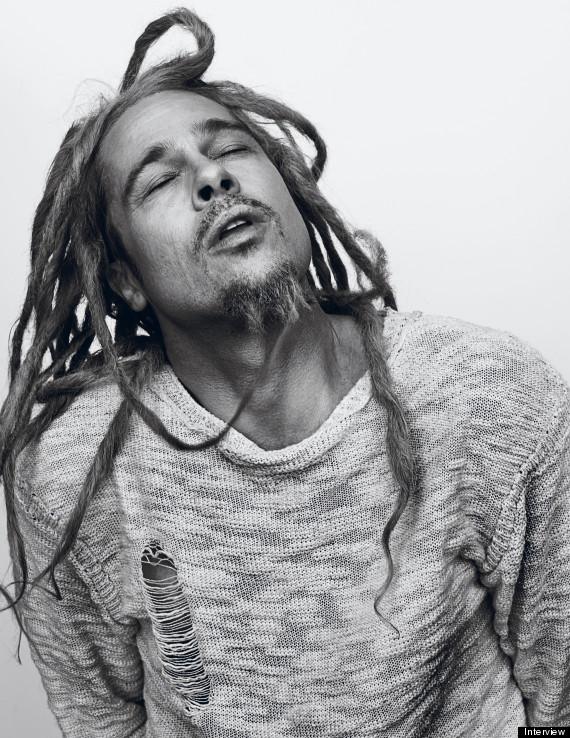 In the accompanying interview the Fight Club star - who has six children with his fiancee Angelina Jolie - reveals that family comes first these days , which means he's more selective than ever when choosing film roles.
"I want it to be worthy enough of a story to leave the family," he said. "They're everything. The family is first. I also don't want to embarrass them."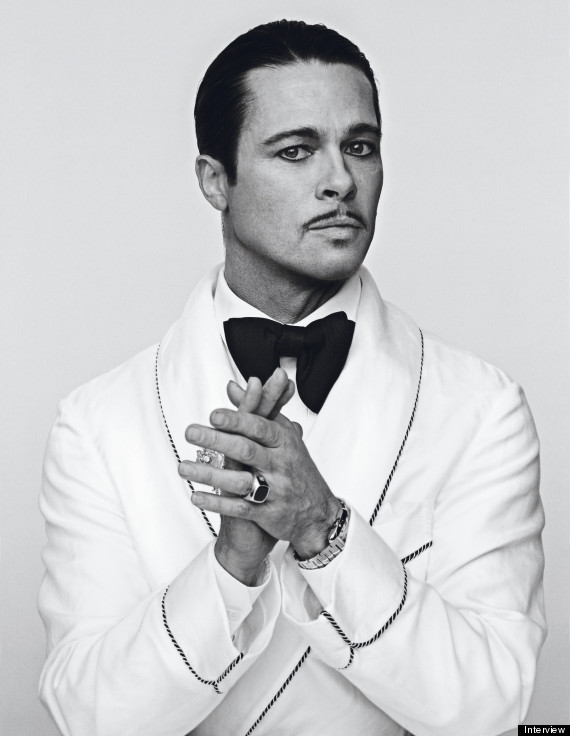 The 48-year-old star also admitted that after years in front of the camera he'd like to focus on a behind-the-scenes role.
"I'd rather be behind the camera," he said.
Read the full interview in the new issue of Interview magazine.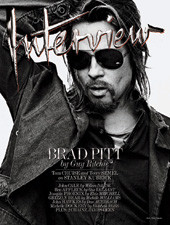 ENTER OUR COMPETITION TO WIN THE ULTIMATE AIRPORT LOUNGE EXPERIENCE