To celebrate the release of On The Road on 12 October, The Huffington Post UK Entertainment has one iPad 3 16GB WiFi to give away.
To enter the competition visit our Facebook page here.
Starring Sam Riley, Garrett Hedlund and Kristen Stewart, On The Road is Walter Salles' long-awaited adaptation of Jack Kerouac's great American novel that defined a generation.
After the death of his father, Sal Paradise (Sam Riley), an aspiring New York writer, meets Dean Moriarty (Garrett Hedlund), a young and dangerously seductive ex-con. They hit it off immediately. Determined not to get trapped in a narrow life, the two friends burn their bridges and hit the road: thirsting for freedom, they discover the world, others and themselves.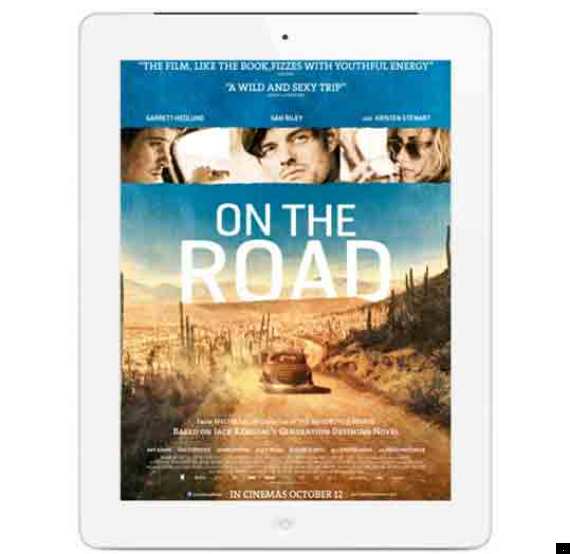 The prize: An iPad 3
Since it was first published in 1957, Kerouac's cult novel has sold over 10 million copies, but has never previously been filmed.
The British Library (www.bl.uk) will be displaying Jack Kerouac's 120-foot long manuscript scroll of On the Road in London for the first time from 4 October to 27 December, accompanied by literature, photographs and sound recordings from the era.