It's fair to say that Amanda Holden has had a bit of a time of it over the last few years and the Britain's Got Talent judge says it is only now that she's been able to really come to terms with what she's been through.
In the last three years the TV star suffered a miscarriage, gave birth to a stillborn son at seven months and stared death in the face during the traumatic birth of her daughter, Hollie Rose.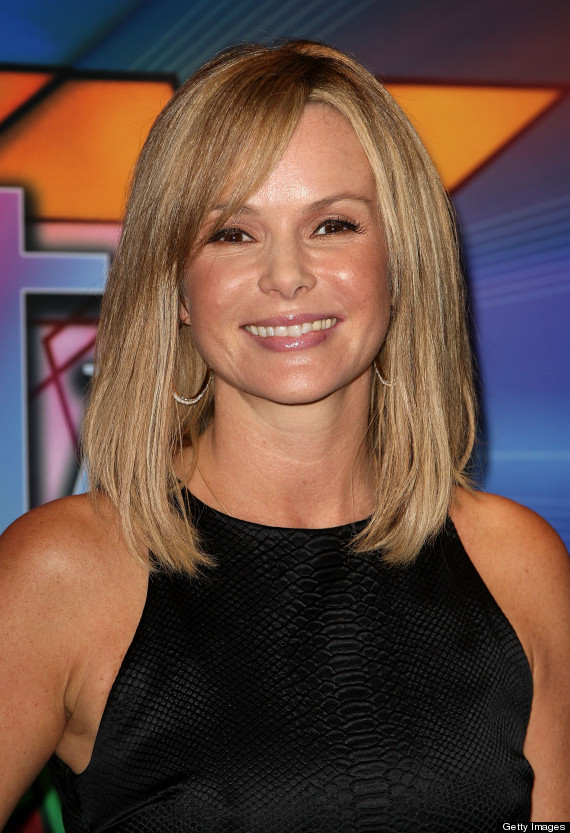 Her latest addition was delivered by an emergency caesarean section after Amanda developed serious complications during the birth.
But the 41-year-old has revealed she is now happier than ever after her 'hellish' few years.
She told The Mirror: "It's only now that I can see how terrible it all was.
"I don't know why, but it wasn't until I got to America this summer that I became very reflective and looked back. I was on the beach one day and I said to my husband Chris: 'How did we get through all that?' It was hellish'."
"Now we're coming into this brilliant, happy phase and I feel amazing. But unless you face the darkness, you can't see the light.
"I've come out the other end much more resilient. I've got rid of all the crap in my life and I have a happy ending – a gorgeous chubby baby girl."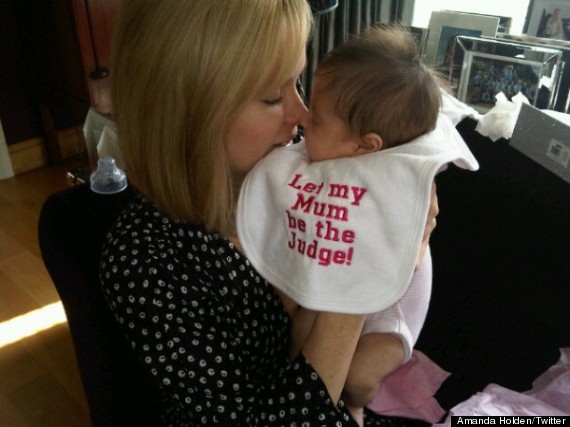 Amanda with her baby daughter, Hollie
And Amanda also spoke of the babies she lost, saying: "I'm a real fatalist. The babies that I had to let go were the ones that just weren't meant to be here.
"Hollie was kind of ready in the queue – she knew she was coming. I just had to be a bit patient."
"Hollie is so precious – a double joy. She was the baby I was meant to have. She's so content and good-natured."
And after all of the stress she's been through we're not surprised to hear Amanda is styressing out about dieting after having Hollie.
She told the Mail Online: "I have to say that I am the heaviest I've ever weighed. Everyone thinks I'm really slim, and I'm certainly not fat, but I also don't care about putting on weight.
"I never diet but I think my diet is probably healthy. I'd love to say that I've started running properly again, I do love running as it's the one hour of the day that I get to myself, but I haven't even gone running.
"I've just gone out with the dog and the pram, so with the dog and pram rattling it is quite tricky so I suppose that burns quite a bit of energy."
ENTER OUR COMPETITION TO WIN THE ULTIMATE AIRPORT LOUNGE EXPERIENCE