Hotel Transylvania rediscovers Dracula... but not as you know him.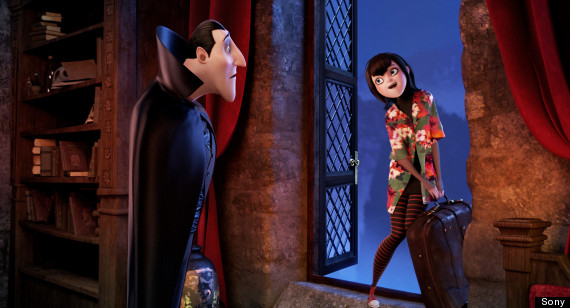 Adam Sandler stars as the happy Count, operating a high-end holiday resort away from human eyes, until a humanoid chap rocks up and starts making eyes at the Count's daughter.
Co-stars include Selena Gomez, Kevin James, Andy Samberg and Steve Buscemi, and HuffPost UK has an exclusive behind-the-scenes clip - WATCH ABOVE.
Hotel Transylvania is in UK cinemas from this Friday 12 October. Watch the trailer below...