Movie icon Elizabeth Taylor allegedly slept with Ronald Reagan when she was a teenager and enjoyed three-way sex with President John F Kennedy and actor Robert Stack, according to an explosive new biography.
Authors Danforth Prince and Darwin Potter have spent years tracking down the scandalous details of the actress' romances and affairs and they have laid her love life bare in new tome Elizabeth Taylor: There is Nothing Like a Dame.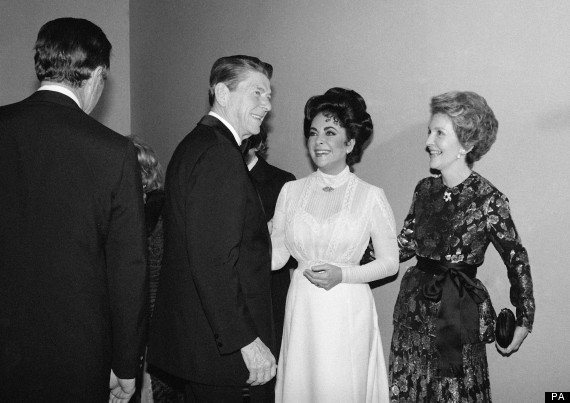 Elizabeth Taylor with Ronald Reagan and his wife Nancy, years after the romance claimed by the book's authors
In the unauthorised biography, which promises "all the gossip unfit to print from the glory days of Hollywood", Prince and Porter claim Reagan was 36 when he invited a teenage Taylor to dine with him at his home in the Hollywood Hills - and she seduced him.
According to the book, she told a close pal, "Reagan was treating me like a grown woman, and that thrilled me. We sat on his sofa and I could tell he wanted to get it on but he seemed reluctant to make the first move. I became the aggressor.
"After a heavy make-out session on the sofa, we went into the bedroom."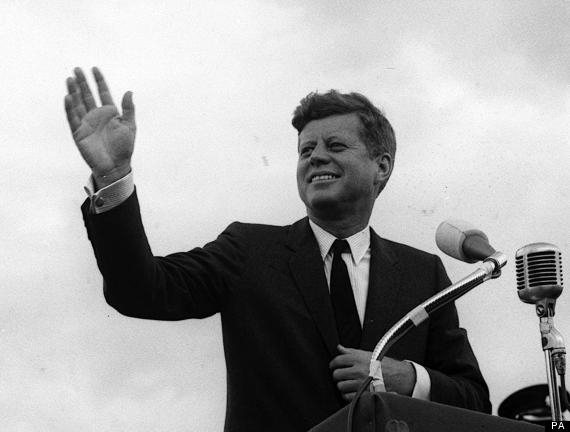 President Kennedy was another of Elizabeth Taylor's flings, according to the book
The book's revelations about Taylor's fling with Kennedy will shock many readers - Prince and Porter claim a nude dip in the politician's pool turned into a threeway with Taylor and Stack.
The authors claim the actress went on to have sexual encounters with stars including Peter Lawford, Errol Flynn, Tony Curtis, Paul Newman and Frank Sinatra.
Her romance with Ol' Blue Eyes fell flat after she became too serious and allegedly told Sinatra she was expecting his child in a bid to blackmail him into marrying her.
The actress, who died last year, was married seven times in all - including twice to the actor Richard Burton. She is to be portrayed by Lindsay Lohan in a biopic film, to debut on 25 November.
Meanwhile, another book "Elizabeth Taylor: A Shining Legacy on Film" [Running Press, $30.00] chronicles the actress' 60-year film career with behind-the-scenes photos from her beloved films. Check out these rare, intimate photos of Elizabeth Taylor from the book:
Rare Photos of Elizabeth Taylor