Katie Holmes has joined Rihanna in the ranks of celebs who don't mind mixing with the plebs on the tube.
New York commuters got a shock when the actress hopped on the subway yesterday.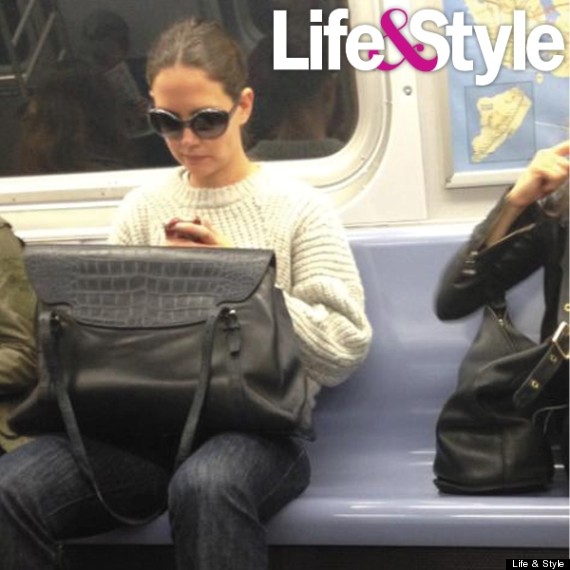 A passenger on the train snapped Katie - who divorced Tom Cruise earlier this year - on the tube, which he passed on to US magazine, Life & Style.
She's been a big fan of travelling like a normal New Yorker since moving back there following the split and is regularly seen hailing cabs in the Big Apple.
"I saw her waiting for a cab on Broadway and 42nd Street recently," an eyewitness tells Life & Style.
"No one bothered her. It was hard for her to get a cab because they were all off-duty, but she was able to get into a cab where a woman was just getting out. She just seemed like your average New Yorker traveling."
Let's just hope that her love of public transport doesn't mean she didn't get a nice big, juicy divorce payout.
HUFFPOST UK CELEB ON FACEBOOK | FOLLOW US ON TWITTER
ENTER OUR COMPETITION TO WIN THE ULTIMATE AIRPORT LOUNGE EXPERIENCE
> IN PICS: ANOTHER FAMOUS FACE GOES UNDERGROUND