Kristen Stewart is nothing if not defiant.
The star of 'Snow White and the Huntsman' - you may be forgiven for forgetting - laid very low after photos emerged of her entwined in the arms of her director on that film, the married Rupert Sanders, kickstarting an avalanche of tabloid headlines and Stewart's first ever acknowledgement of her relationship with 'Twilight' co-star Robert Pattinson, with a big mea culpa.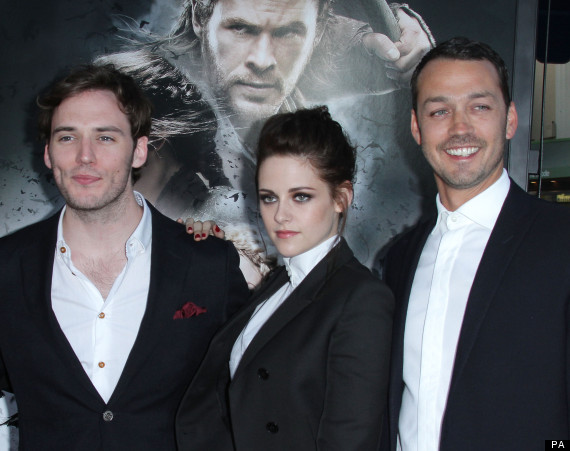 Kristen Stewart was hit by controversy after photos emerged of her frolicking with Snow White director Rupert Sanders
But she's back, and having a laugh, right?
The Sun reports Stewart describing the actor-director relationship as something she "relies heavily on".
They quote her as saying, "If you don't have a good relationship with an actor you rely on the director. If you don't have a good relationship with a director, you rely on your actor.
"I try not to fixate on it because if one little thing is wrong I am like, 'Leeeeeave the set!' But that will ruin everything."
And the torch paper actress has been causing more ripples, stating in print that she's "a miserable c*** in real life".
Stewart was talking to her friend, Balenciaga designer Nicolas Ghesquiere, for the November edition of Marie Clare magazine, when she announced, "I'm not sure if I'm most happy when I'm comfortable and content or when I'm pushing myself to the limits.
"There are such different versions of happy. And I really appreciate both."
So there you have it...
Kristen Stewart in less... miserable times...