Yesterday we told you of the latest drama Lindsay Lohan found herself at the centre of, after police were called to a fight she had with her mother Dina.
Now audio of a call reportedly from LiLo to her father Michael has emerged, with the actress claiming her mother was "on cocaine" and holding her against her will.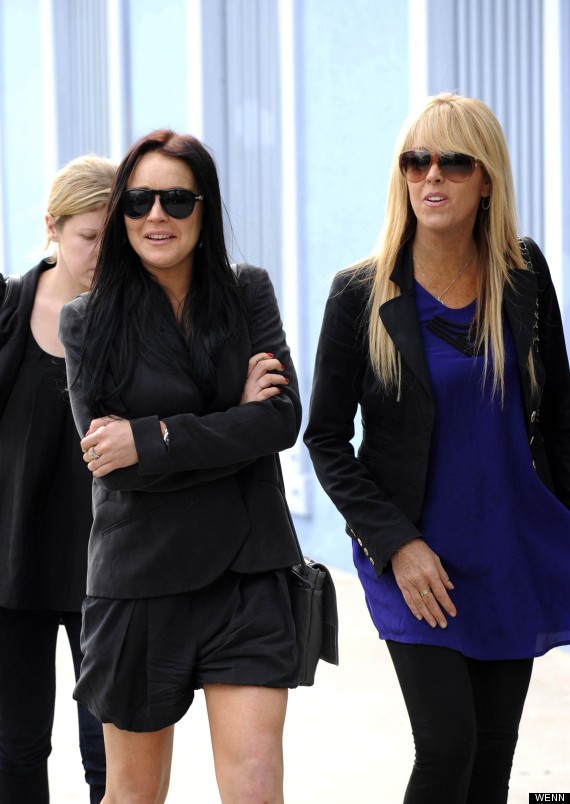 The fight erupted in the back of a limo on the way to Dina's home following a night out, and in the clip obtained by US website TMZ, Lindsay can be heard saying: "Dad, she's on cocaine. She's like touching her neck, and s**t"
After she tells her father that the fight was over the $40,000 Lindsay reportedly lent Dina to save her from losing her home, the actress claims her mother has labelled her "nuts".
"She's saying disgusting things to me ... I'm dead to her now," she told her father.
She continued about Dina: "This is what you do. You ruin people.
"She's like the f**king devil right now."
Lindsay went on, telling her dad, "I have a gash on my leg from what happened."
Eyewitnesses told The New Daily News that Lindsay was "red-eyed" as she jumped from the black Chevrolet Suburban outside Dina' home, shouting: "I can't take this any more!"
Dina was also heard shouting "Love you!" to her daughter.
HUFFPOST UK CELEB ON FACEBOOK | FOLLOW US ON TWITTER
ENTER OUR COMPETITION TO WIN THE ULTIMATE AIRPORT LOUNGE EXPERIENCE
> IN PICS: CELEB MUMS AND DAUGHTERS