Mo Yan has been named the first Chinese winner of the Nobel Prize for Literature.
The judges praised the author's "hallucinatory realism" that "merges folk tales, history and the contemporary".
Described by Time magazine as "one of the most famous, oft-banned and widely pirated of all Chinese writers" in a 2005 interview, Yan is best-known in the West for the 1987 film Red Sorghum which was based on his novel of the same name.
His often violent social and political commentaries, which are also influenced by magic realism, have often been subjected to censorship - Mo Yan is a pen name that means 'don't speak' in Chinese.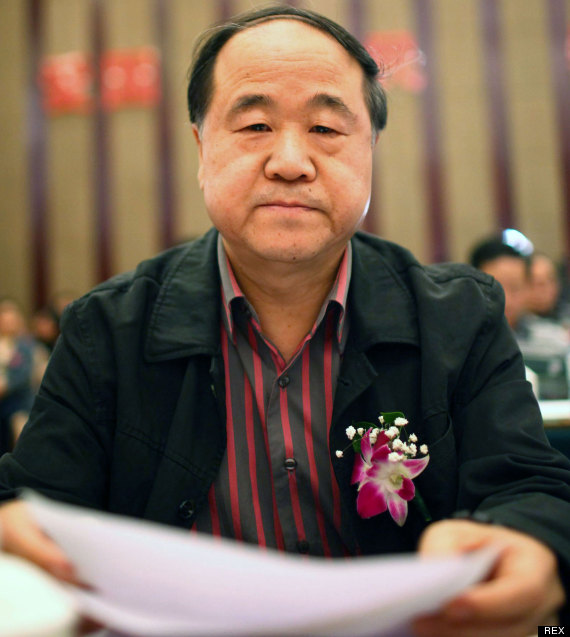 The author was given the most prestigious prize in world literature by the Swedish Academy, one of the five Nobel Prizes established by the will of Alfred Nobel in 1895; the others are the Nobel Prize in Chemistry, Nobel Prize in Physics, Nobel Peace Prize, and Nobel Prize in Physiology or Medicine.
Nobel himself decreed that the winner would be the person who produced "in the field of literature, the most outstanding work in an ideal direction".
Prior to the award Haruki Murakami was the strong favourite, with bookies putting him at 6/4.
Last year's winner was Swedish poet Tomas Tranströmer. The last time there was a British winner of the medal was in 2007 when Doris Lessing won, becoming the oldest person ever to collect the prize at 88 (and the eleventh woman).
In the history of the prize, which began in 1901, France leads the table for most awards with 13, followed by America on 11 and the UK on 10.
How Twitter reacted to the news:
Elsewhere on Culture this week...