Dustin Hoffman has enlisted a fine British cast, including Dame Maggie Smith, Sheridan Smith and Michael Gambon, for his directorial debut 'Quartet' and in the video above you can take an exclusive first look at the film.
Oscar-winning actor Hoffman has, at the age of 75, got behind the camera to tell the story of two lifelong friends Wilf (Billy Connolly) and Reggie (Tom Courtenay), together with former colleague Cissy (Pauline Collins), who are residents of Beecham House, a home for retired opera singers.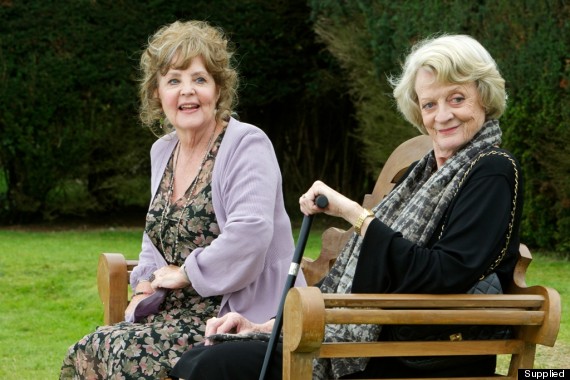 The film will screen at the London Film Festival on 15 October and has so far had excellent early reviews. Here's the blurb:
Every year on Giuseppe Verdi's birthday, the residents unite to give a concert to raise funds for their home. But when Jean Horton (Maggie Smith), a former grande dame of the opera fallen on hard times, also Reggie's ex-wife and the fourth and most celebrated member of their former quartet, moves into the home to everyone's surprise, the plans for this year's concert start to unravel.

As old grudges threaten to undermine past glories and theatrical temperaments play havoc with the rehearsal schedule, it becomes apparent that having four of the finest singers in English operatic history under one roof offers no guarantee that the show will go on.
'Quartet' will be released in cinemas nationwide on 1 January 2013.