There is no denying Madonna is looking blinking good for 54, but does anyone else reckon that Madame Tussauds have gone a tad too far in their attempts to flatter the singer with their latest waxwork?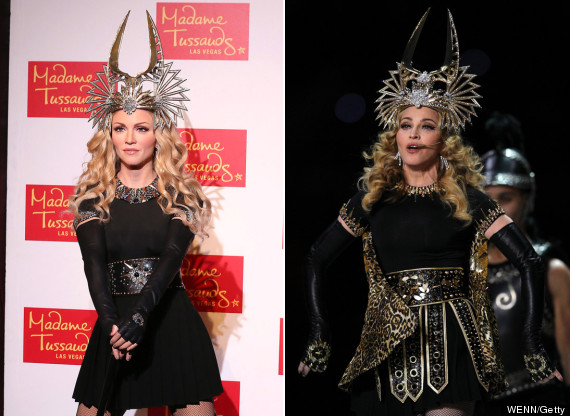 The years look to have rolled back (and back, and back) for the 'Material Girl' as her new wax immortalisation was unveiled in Las Vegas yesterday.
Without a wrinkle or jowl in sight, the model looks at least a good 20 years younger than the real Madge.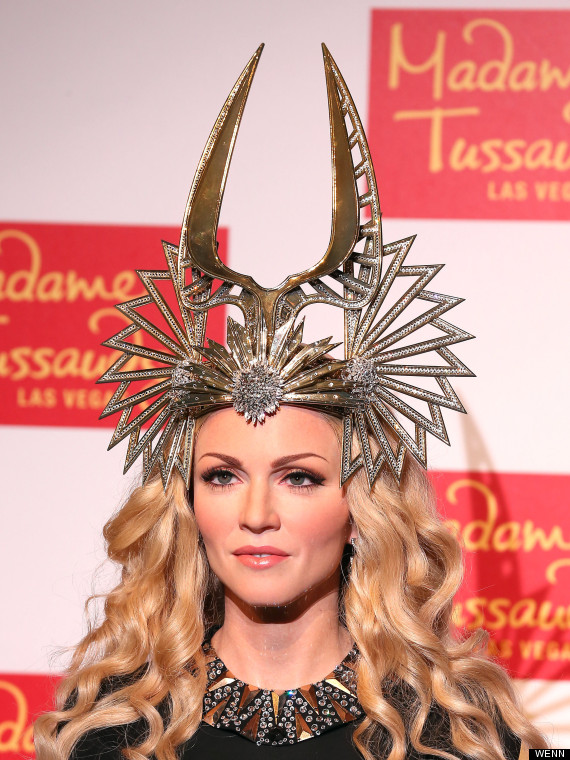 Don't get us wrong, it's not the worst waxwork we've ever seen (that accolade goes to Miley Cyrus who got turned into the bride of Chucky, which you can see in our gallery below), but you'd think the model makers could have at least done a quick Google Images search to see what the star looks like now, right?
They had, however, managed to dress her in a recent costume from her Superbowl performance earlier this year.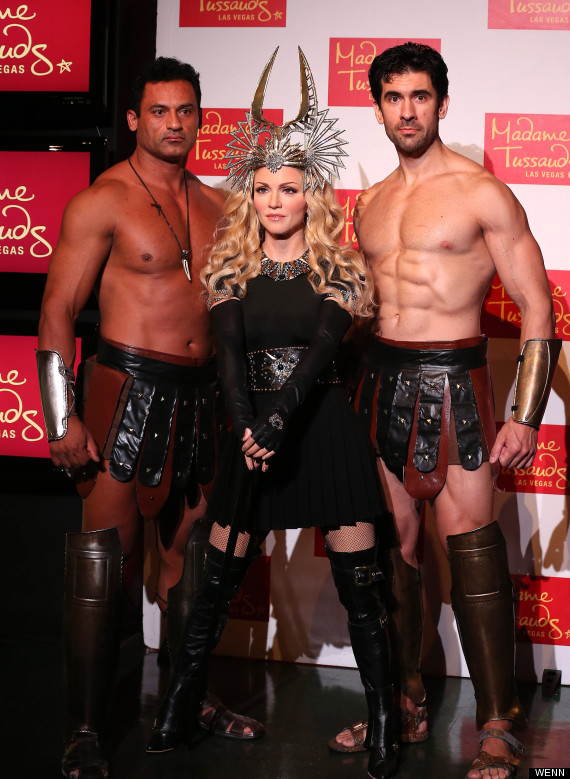 Meanwhile, Madge has angered Australian fans by pulling out of the Aussie leg of her current 'MDNA' tour.
The singer has cancelled all the dates as she says it would be too unfair on her children Lourdes, Rocco, David and Mercy to be so far away from home.
In a YouTube video apology to her Australian fans, Madonna said: "I am really and truly sorry to have disappointed you and that's something I don't feel very good about.
"I know the last time I was on tour I missed Australia as well.
"My children are my first priority and because they are older I can't take them with me on the road everywhere.
"I really feel I would be an irresponsible parent if I didn't stop my tour and spent time with them. My daughter is going to be leaving home soon."
> IN PICS: BAD CELEB WAXWORKS
Guess who? Bad celebrity waxworks
HUFFPOST UK CELEB ON FACEBOOK | FOLLOW US ON TWITTER
ENTER OUR COMPETITION TO WIN THE ULTIMATE AIRPORT LOUNGE EXPERIENCE