Because the BBC quite rightly decided to delay the conclusion of 'Good Cop' in the light of the Manchester police shootings, it meant the finale was bumped to this weekend's late night slot.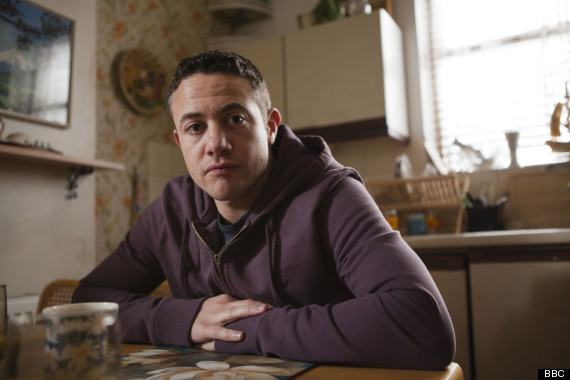 Jon Paul Rocksavage (Warren Brown) found increasing torment in his solitary quest for justice
Even with this pause in the narrative, it made for stunningly powerful drama. The load on police officer Jon Paul Rocksavage's shoulders had become almost unbearable, as he tried to clean up the mess he'd made of avenging the death of his slain partner, and his obsession turned to disillusion with the restrictions of his job.
His anger became palpably red-raw after a botched sting meant he was forced to take a seat, once again, at the hospital bedside of his injured partner, while her assailants were probably "laughing and joking about it right now" - a bitterness forcing him to take the law into his own hands, with disastrous consequences.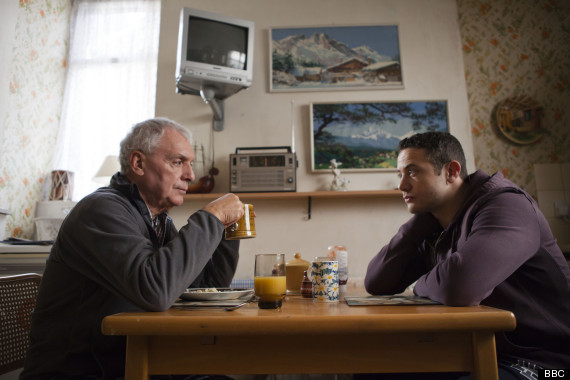 Jon Paul Rocksavage's father (Michael Angelis) was, quite rightly, concerned about his son's happiness
He admitted he was "half cop, half dog out there" - no wonder his ailing father was worried his son wouldn't find the happiness he deserved, and no wonder he wanted his daughter to meet her grandfather, so "he'd be remembered by somebody better than me".
Warren Brown acquitted himself superbly in this, his first leading role. His friend and co-star Stephen Graham revealed to me last week that Brown is very shy these days about his past as a Thai boxing champion, but the same stillness and conviction he no doubt brought to his fights enabled him to dominate this dramatic but always engrossing four-parter, with the torment of a man whose road paved with good intentions led him to its usual, inevitable destination.