Finally, Episode 5 of this series found both sides of the government in action, as all parties tried to deal best with the fall-out of the viper's kiss that had felled Nicola Murray (Rebecca Front).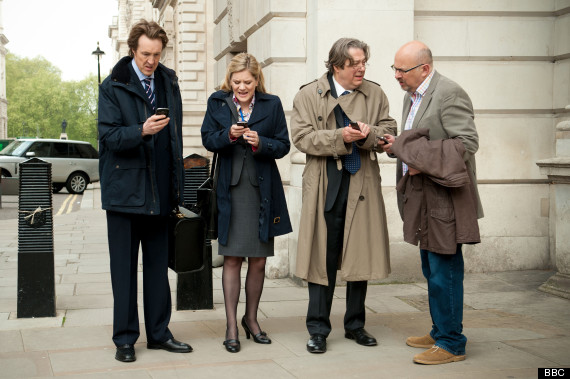 The Coalition came unsteak as a leaked email caused pandemonium in both parties
Under the confident direction of Chris Addison, it was a breath-catching romp as first Peter Mannion (Roger Allam) saw his perfect chance to skip his government duties and resign. "You're Aslan, no one shaves your mane," wailed a horrified Phil (Will Smith). "You've passed the dignified exit," reflected a more pragmatic Emma (Olivia Poulet).
It looked as though he wouldn't need to resign if Fergus's troops had their way, getting Glenn (James Smith) to 'leak' Mannion's Mr Tickle jokes to the press. Except Glenn 'forgot' to redact the stick – too busy bribing Terri (Joanna Scanlon) with talk of severance and a tea-shop near Ludlow – and Fergus (Geoffrey Streatfield) found himself besmirched too, much to his horror – "this was meant to be one sh*t in one direction, not madras f***ing everywhere."
But if Mannion was "going Mel Gibson", it seemed the Opposition weren't having much luck either. Initially, it all seemed to be going Malcolm Tucker (Peter Capaldi)'s way, with Nicola Murray's departure – "the blind man's crumpet is on her way up, no smiling, not even a wee Ann Robinson," he instructed his troops – but soon their ill-concealed hostility was there for all to see, and Peter Capaldi and Rebecca Front let fly.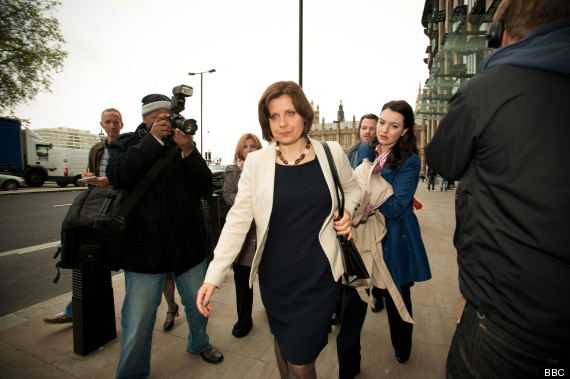 Nicola Murray finally realised that she'd lost the love of her own camp
"You're not a grandee, you're a f***ing blandee," he began. "You'll find out what it's like to have me p*ssing in your tent," she replied. Please tell me this is what it's really like in Parliament, on a bad day. It was almost erotic.
Once again, Terri nearly had the best line of the week, as she saw the chances of her Ludlow tea-shop receding… "It's the culture of blame that's to blame for this."
But once again it was a quiet moment between Malcolm and his acolyte Ollie that really stole the show, as Mr Tucker explained what a government inquiry into leaking really meant for the country's corridors of power…
"It's the end of the world as we know it… to paraphrase a popular f***ing Bangles song." ("It's REM," mentions Ollie.) Don't start contradicting me on that kind of sh*t.
"If a government can't leak, you know what happens - dark sh*t builds up.
"You'd better keep your head down, and I don't mean just when you're frequenting your favourite glory holes."
Only two episodes left. What WILL we do?
Click here for more TV Reviews