To say that the past few months have been a bit of a rollercoaster ride for Jack Osbourne and his bride Lisa Stelly would be a bit of an understatement.
The couple welcomed their first child Pearl in April, but just three weeks later, Jack found out he had multiple sclerosis.
However, the couple looked the picture of happiness as they posed with their daughter and Jack's proud parents Sharon and Ozzy Osbourne on their wedding day for Hello! magazine.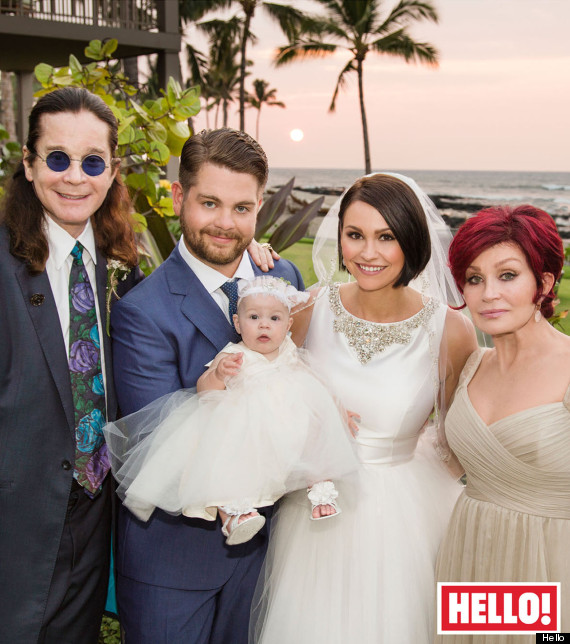 The newlyweds have shared snaps of their intimate Hawaiian ceremony - - which took place last week with the mag and they also spoke about overcoming Jack's illness.
"We've dealt with a lifetime's worth of problems in one year," Lisa told the magazine. "We've got through it all and I just know we'll be together forever."
The former wildchild of the Osbourne clan added: "I feel like marriage will make our bond even stronger. Having Pearl and now marrying Lisa are just the best things ever. They have changed my life."
Sharon told Hello!: "He is the happiest he has ever been. In less than a year and a half, the things that Jack has been through. It's unbelievable.
"He has found his partner in life and he is so happy. That makes me happy.
"It is lovely because the family is getting bigger. Now we have Pearl and Lisa - we adore Lisa."
The couple married last week on the island of Hualalai, after previously denying they were on the island to marry, but instead celebrating Sharon's 60th birthday.
They exchanged vows they had written themselves in front of guests who included Jack's sister Kelly.
"We wanted it to be intimate and all about us and our families," Jack added.
Congrats to the happy couple!
The full interview is in the latest edition of Hello! magazine, out now.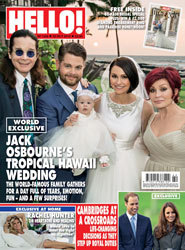 HUFFPOST UK CELEB ON FACEBOOK | FOLLOW US ON TWITTER
ENTER OUR COMPETITION TO WIN THE ULTIMATE AIRPORT LOUNGE EXPERIENCE
> IN PICS: CELEB FILFs