Red Bull's one-two at the Korean Grand Prix was followed by their drivers, winner Sebastian Vettel and runner-up Mark Webber, embarking on their own duet with Psy, he of Gangnam Style fame.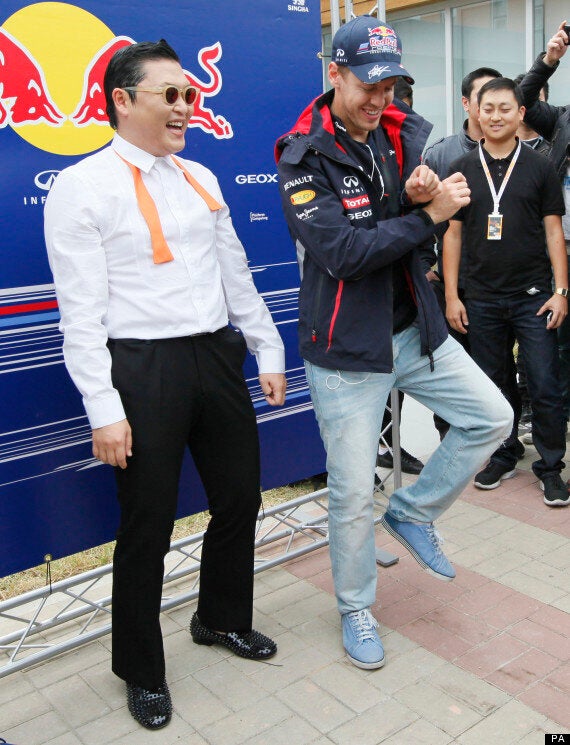 A when-in-Rome scenario, Psy, whose video has garnered over 400 million hits on YouTube, could not resist the urge to break out the Gangnam with the two Formula One drivers.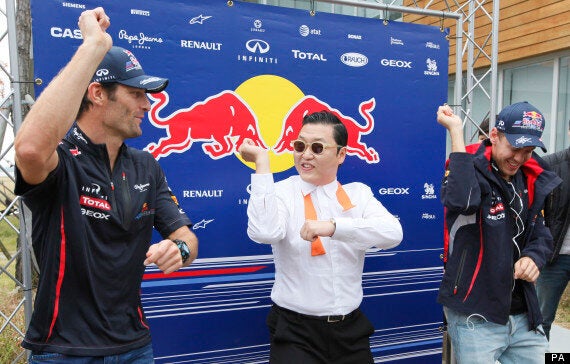 The 34-year-old rapper turned instructor for German Vettel and Australian Webber after the race, as they became the latest to cave in to 2012's dance craze.