Doctor Who may have last been seen by viewers, grieving for the loss of his beloved companion Amy Pond and her husband Rory, but it seems the Time Lord has found the energy to get back in the saddle.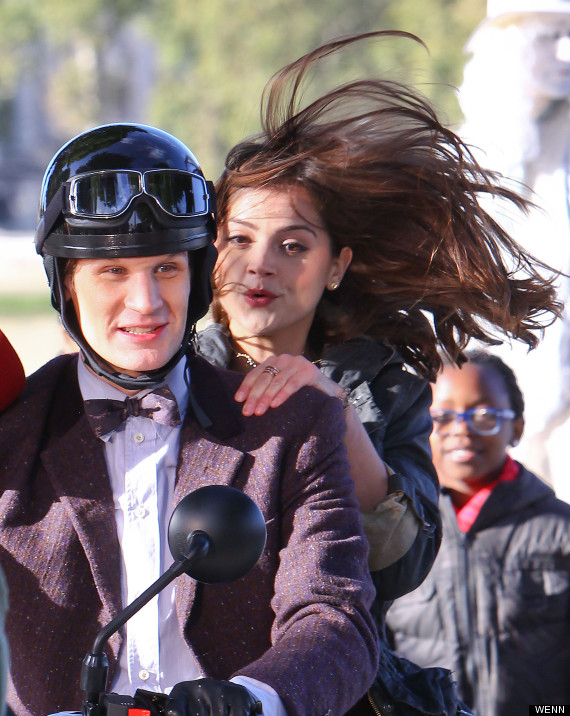 Matt Smith and Jenna-Louise Coleman film scenes in London
Matt Smith and his replacement companion, played by Jenna-Louise Coleman were seen out and about in central London this week, filming scenes for the forthcoming series. And there's even a Tardis in shot.
But judging by the pictures, all did not go smoothly. Viewers will have to wait until the next series to see if this was an intentional part of filming, or unscripted.
Viewers were introduced to Coleman's character - then named Oswin Oswald - at the beginning of the recent series in September, but it was a short-lived appearance, with Oswin being revealed as a Dalek in 'Asylum of the Daleks' and meeting an apparently untimely end a few short minutes later.
HUFFPOST REVIEW: Sentiments And A Surprise In The First Episode Of 'Doctor Who'
How she will be returning to the show has been the topic of much discussion among Doctor Who fans, with the Time Lord's travelling back in time to rescue her being mooted the most likely.
Doctor Who will return to UK screens in December. More pictures below...