'Downton Abbey' star Brendan Coyle has hit out at fans who film him surreptitiously on camera phones.
The actor, 49, has become a household name thanks to his role as valet John Bates in Julian Fellowes' hit ITV1 period drama.
He told the Radio Times: "One thing I'm really keen not to do is complain about the fact that I got a job that's made me very successful.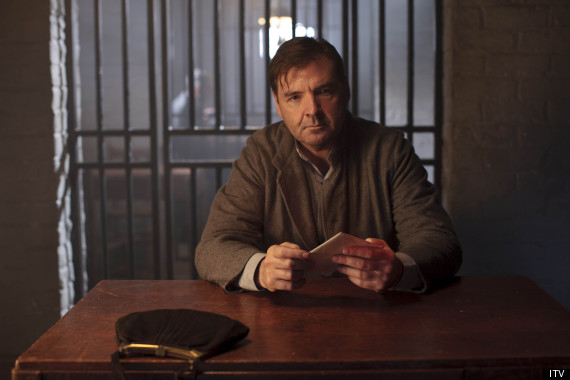 Brendan Coyle as Mr Bates
"But what I will say is that every single f****r on the planet has a camera. I posed for about 40 photographs yesterday.
"I don't mind stopping for a photograph, yes, sure, what I really mind is..." Coyle then did an impression of someone trying to secretly film him.
Brendan said that becoming a heartthrob later in life had not affected his love life.
He added: "I'm going to be 50 soon. It just doesn't seem to be that important any more. I'm single, I'm looking for something meaningful.... By the time you've been single for quite a long time, you can get quite specific about what you can and can't put up with.
"If this TV success had come in my 20s, if I was young and I'd become a heartthrob, I would have been very stupid.
"I would have got into a lot of situations that I really wished I hadn't. But in my 40s, that's not going to happen."
To the disappointment of the show's fans, he hinted that the Bafta and Emmy-winning drama did have a shelf-life, telling the magazine: "I can pretty much say all of us know when 'Downton' is going to end. This is a show with a finite life."