Wonderland proved that the best ideas are the simple ones - take a camera, put it in a park, and see what furry friends come walking.
The result of Vanessa Engle's encounters on Hampstead Heath was a catalogue of characters, each with a story to tell, some bizarre, others moving.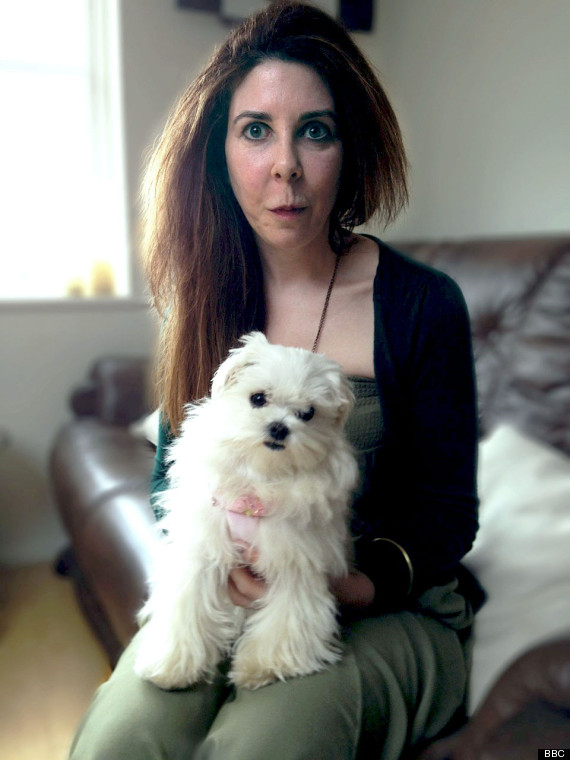 Marianne with one of her favourites
There was delightfully dotty Marianne, a lover of all animals but whose soft spot for white fluffy ones was clear... "You can't have detailed conversations with dogs, you might exchange a few words at most, but they're also a lot less demanding..." And between dogs and humans... "Obviously there is a difference, I see that." Anybody who has to say that...
Another white fluffy fan was Albert, obviously king of the park pack, despite his five bichon frise puppies running between his legs. As the poochs' personal valet tended to their coats, Albert was certain "my masculinity is quite safe, it's not under threat".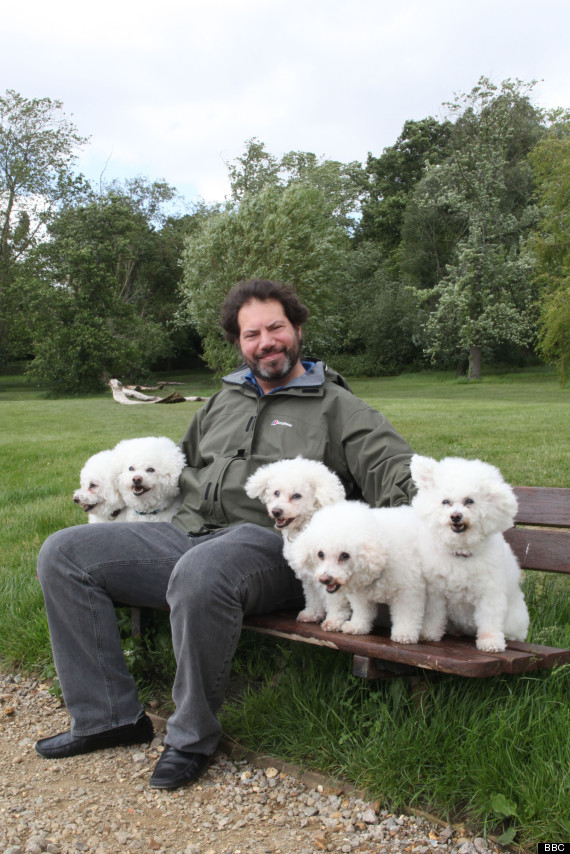 Albert with his five bichon frise puppies, unthreatening to his masculinity
More moving were the walkers whose dogs have proved a lifeline, both for themselves and others. Deceptively glamorous Gilly, whose world had fallen apart when her partner had left her, was living in a homeless hostel near the park, with her dog Bella her only possession from her previous life. Gilly was on anti-depressants, but "Bella was more helpful".
Even more touching were Tony and Vicky, who lost their son in a paragliding accident last year, but now had fluffy Nigel to keep them busy. "We call him our rescue dog. He rescued us," said Tony. Vicky added that Nigel was "not a replacement, but a massive distraction".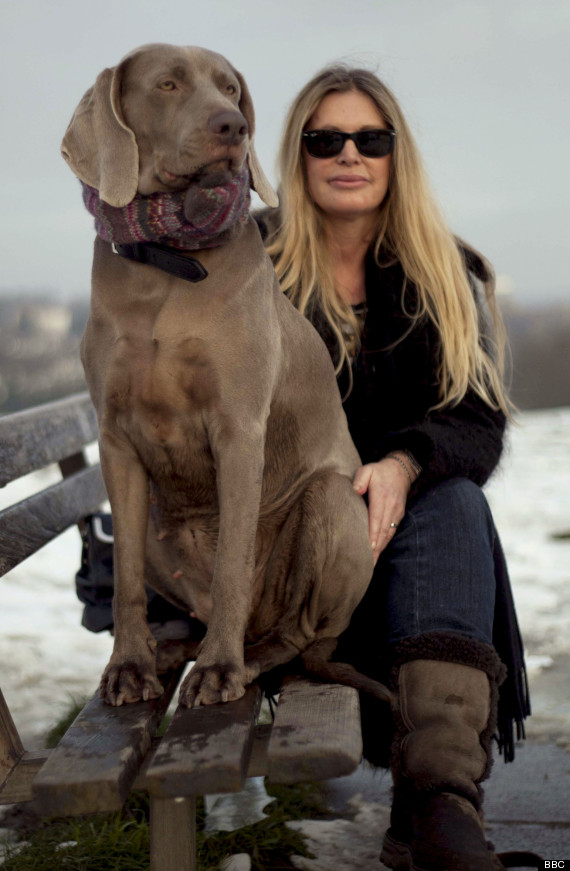 Gilly with Bella, Gilly in the shades
Recovering alcoholic Martin called his dog Zen because "he lives in the now, with no past and no future". Martin's been sober for 18 months, and that's how long he's had his panting pooch, which seems more than a coincidence.
Engle very wisely just let the dog-walkers tell their own stories, asking pertinent questions with warmth and curiosity, finding clear evidence that even people with the heaviest of burdens - like Carol, who walked her dogs alone every day while her husband was stuck in hospital for months - could keep a vital link with the outside world, as long as their furry friends were there to keep them company. This was beautiful, simple viewing about a lot more than dog-walking.
Click here for more TV Reviews
Dog Tricks Hall of Fame...