The cost of the cheapest ticket in English football has risen by 11.7% over the last year, as concerns grow more loyal supporters are being priced out of attending matches.
In league football, the most reasonable ticket has risen from £19.01 to £21.24 in the past 12 months, more than five times the rate of inflation, according to a BBC Sport survey.
Arsenal unsurprisingly emerge as the dearest team to watch, with their cheapest season ticket coming in just £15 shy of £1,000 and their most expensive season ticket is £1,955.
Despite women's football's popularity soaring, the ticket price remains economical, with the Women's Super League's matchday adult tickets ranging from £4-£6 while season ticket prices are between £22-£40.
The Football Supporters' Federation's chairman Malcolm Clarke said clubs need to be more realistic in setting prices during a recession.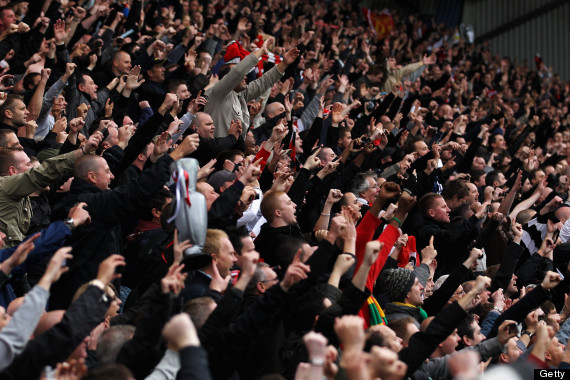 Ticket prices have priced out thousands of supporters
"Despite the difficult economic times we live in, prices at some clubs and at some levels of the game are still exceedingly high," Clarke told the BBC.
"We would like to see a much greater effort to reduce ticket prices and in particular give the benefit of the massive amounts of media income that comes in at the top of the game to the match-going fan."
In Lord Justice Taylor's report following the Hillsborough disaster in 1989, it was recommended that grounds be converted into all‑seater stadia. Back then, a Manchester United fan could watch the beginning of Alex Ferguson's dynasty from the famed Stretford End for a cheapest price of £3.50.
The Bank of England regard cumulative inflation of 77.1% since 89-90, so United's fans would now pay an equivalent of £6.20 to watch the most successful domestic English club side, only it now costs £30 minimum
Arsenal's cheapest ticket for a category A game, ie. a fixture against Chelsea, Liverpool, Tottenham Hotspur, Manchester United or Manchester City, is now £62. In 89-90, it cost £5 for a Category A match on Highbury's North Bank. Since the Taylor Report, that represents inflation of over 1,000% in ticket prices for the Gunners.
Taylor's report was admittedly published in January 1990, two-and-a-half-years before English football's Premier League boom, which escalated commercialism in the game as Sky Sports began to broadcast top-tier matches with increasing regularity.
The takeover of several clubs, new stadiums and competition for matchday revenue are other pertinent factors which have contributed to the rise.