Luka Modrić has urged former Tottenham Hotspur team-mate Gareth Bale to join him at Real Madrid.
Modrić, who joined the Primera Liga champions in the summer for £30m, played against Bale on Tuesday night in Croatia's 2-0 win over Wales in Osijek.
And in light of compatriot and former Madrid striker Davor Šuker extolling Bale's credentials, Modrić has also lent his support to the prospect of the Welshman signing for Los Blancos.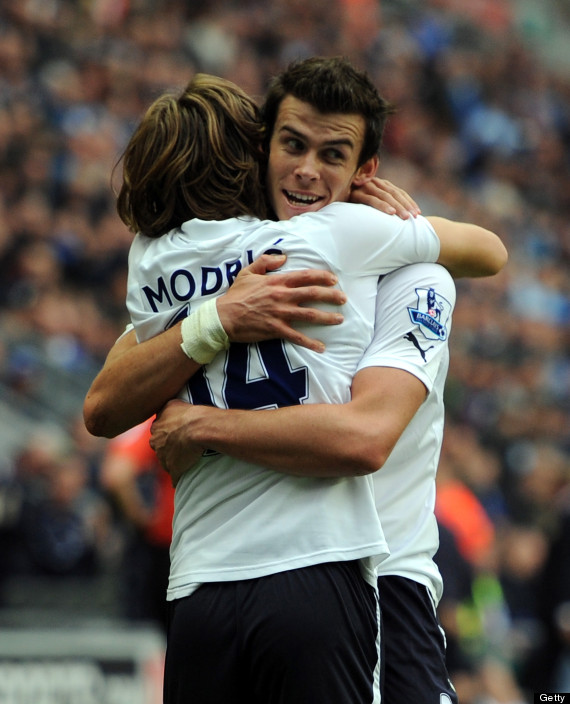 Modrić and Bale at Spurs
"I agree he should play for Real Madrid and I hope he'll come," Modric told BBC Radio Wales.
"It would be amazing and I think he can. He's a good enough player."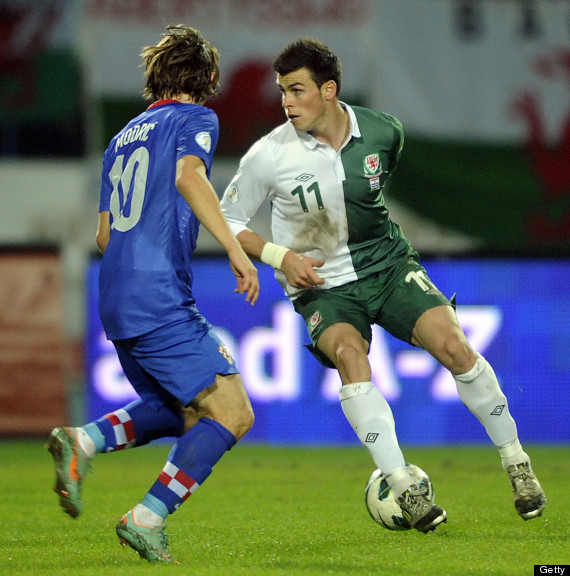 Bale faces Modrić on Tuesday night
The flurry of compliments Bale, 23, has received from two footballers connected to Madrid is another ominous sign for Spurs fans that he may move to the Spanish capital.
When Modrić left the club, the Lilywhites agreed to a partnership with Madrid which will see the two clubs work together in respect of players, coaching and commercial relationships.
Tottenham frantically denied this gave the nine-time European champions first refusal on their left-winger, but Madrid have an impressive track record of making signings after former and current players have offered public praise.
Modrić played alongside Bale for four seasons at White Hart Lane.