We were given a sneak peak of Tulisa's designs for her debut fashion range yesterday and now 'The X Factor' judge has officially launched 'TFB By Tulisa For Bank' as she opened a pop up store at London's Westfield Shopping Centre last night.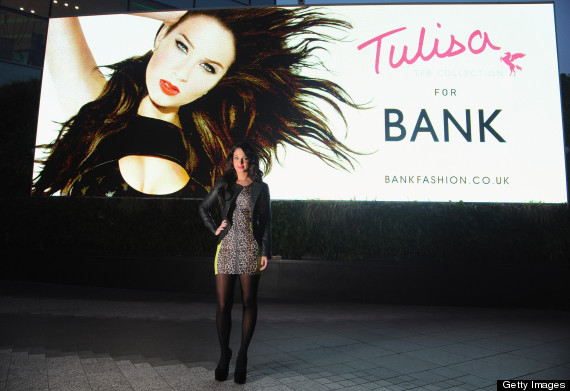 Tulisa, who was modelling one of her own designs as she cut the ribbon at the store, was giving her 'X Factor' hopeful Ella Henderson a taste of what she could achieve if she wins the show, as she took her along to the event.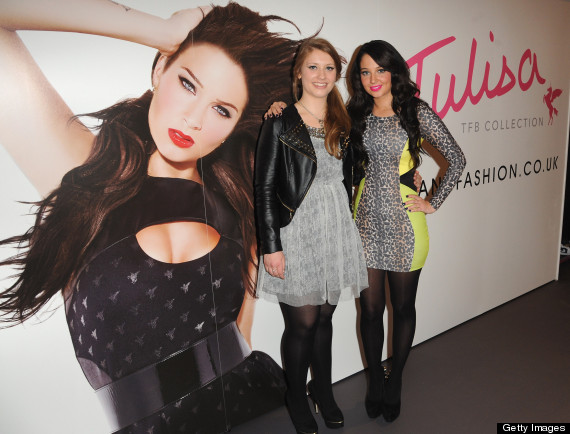 Ella, who has admitted to suffering from nerves on 'The X Factor', looked a natural in front of the cameras as she posed alongside her mentor in a floaty grey dress and leather jacket.
Tulisa launches 'TFB By Tulisa For Bank'
And just because she's a pop star and a judge on TV's biggest show, it didn't mean Tulisa was afraid of getting her hands dirty as she mucked in behind the tills to serve fans who had waited hours to meet their idol.
Her clothing line features bodycon dresses, skater skirts and dresses, cropped jumpers, leather shorts, leather jackets, hooded dresses and a variety of colourful prints and fabrics.
> SEE ALSO: 'TBF By Tulisa For Bank': X Factor Judge Unveils Debut Clothing Range (PICS)
Meanwhile, Tulisa has been finding herself in trouble with 'X Factor' bosses over late night parties she has been holding in her dressing room after the show.
Producers are said to have told the star she should be setting a better example to the contestants, especially after Lucy Spraggan and Rylan Clark found themselves chucked out of their hotel for their drunken antics.
A source told The Sun: "She's smoking in her dressing room in the breaks and it's full of her chavvy pals all drinking from her minibar.
"When they won't leave it means the security staff are stuck there waiting to lock up.
"How can we expect the contestants to behave when the judges aren't?" the source added.
HUFFPOST UK CELEB ON FACEBOOK | FOLLOW US ON TWITTER
> IN PICS: TULISA'S TERRIBLE TRENDS
Tulisa launches 'TFB By Tulisa For Bank'