Ever wanted to make a documentary and change the world, just a little bit? These people have.
The Britdoc foundation have shortlisted five documentaries, which have already had significant social impact on the world and its environment, with the winner of the PUMA Creative Impact Award to be announced in November - in recognition of the film deemed to have made the biggest positive change. The makers of the winning film will receive E50,000 to help further its message to an even broader audience.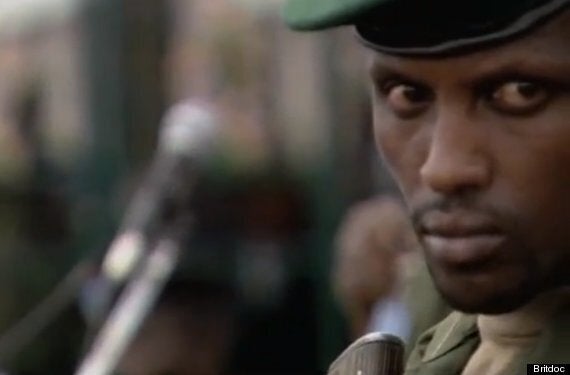 Soldiers of the Congo speak out about using sexual violence as a weapon
HuffPost UK is the editorial partner of this Award, and each week we will be featuring each of the five shortlisted films in turn.
This week, Weapon of War...
Weapon of War, made in 2009 by Ilse and Femke van Velzen, gives voice to both the soldiers of the Democratic Republic of Congo who have used rape as a weapon during decades of conflict, and their victims. Bravely, it brings the parties together in dramatic and moving confrontations as both sides try to come to terms with their brutal pasts and break the circle of sexual violence.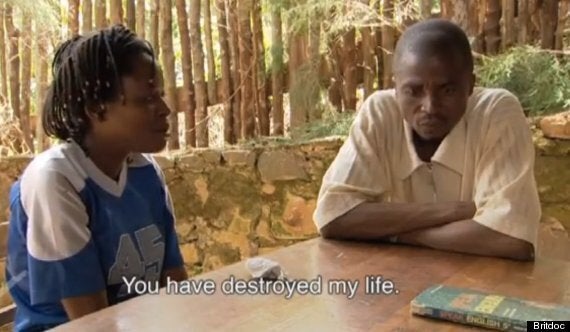 The film brings together perpetrators and victims for moving confrontations
This film, made in the heart of the DRC, has already been recognised by Amnesty International for its unblinking look at one of war's great taboos. In personal interviews, soldiers and former combatants provide frank but shocking testimony about rape in the DRC and how, despite differing motivation or personal status, all reveal how years of conflict, as well as discrimination against women, have normalized brutal sexual violence. We also see former rapists struggling to change their own or others' behaviour, and reintegrate into their communities.
Related