When you're as loaded as Beyoncé and Jay-Z you'd think you could have anything you wanted in the world, right? Errrrm, not quite.
The music world's power couple might have topped Forbes' list of the highest paid celeb couples last year (they earned a whopping $78million in 2011 alone) but no amount of cash can buy them the right to own their baby girl's name - Baby Blue - it seems.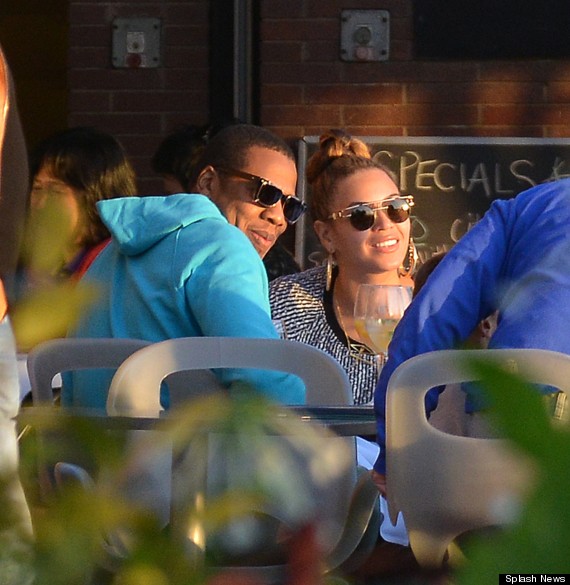 BeyJay - who were snapped enjoying dinner together in New York this weekend - have lost their bid to trademark the name of their 10-month-old daughter.
The couple filed papers shortly after her birth in January to own and protect the rights to the name with a view to launching their own children's line of clothing in her name, according to MyFoxBoston.com.
But the request was rejected by a US judge because a Boston-based party planning firm, Blue Ivy Events, had already been operating under the name since 2009.
Can we suggest doing a quick Google search before naming baby number two?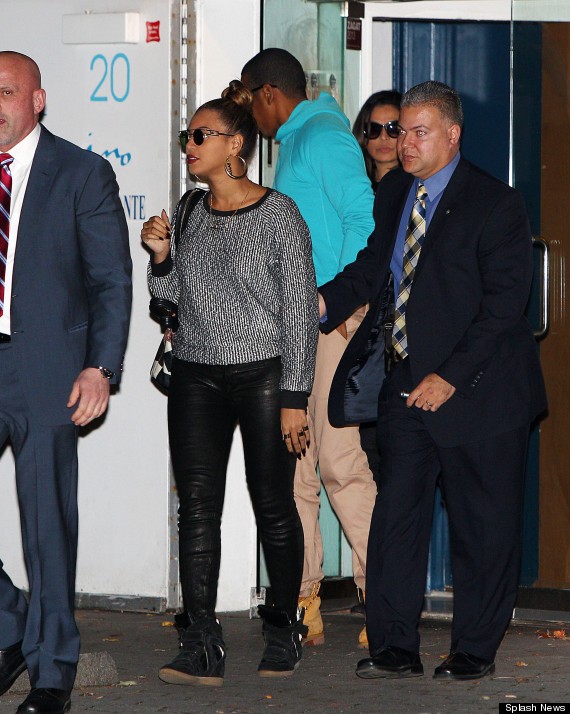 Meanwhile, Jay-Z has been getting parenting advice from none other than President Obama.
Speaking to US radio station Z1079, the US leader said: "I made sure that Jay-Z was helping Beyoncé out and not leaving it all with mum and the mother-in-law."
And he also revealed that he and his wife, Michelle, count Beyoncé and Jay-Z amongst their closest friends.
"I've gotten to know these guys over the first several years," he said. "They're good people. They're down to earth.
"Beyoncé could not be sweeter to Michelle and the girls. So they're good friends. They really are down-to-earth folks. We talk about the same things I talk about with all my friends."
HUFFPOST UK CELEB ON FACEBOOK | FOLLOW US ON TWITTER