They've only been together for two years but One Direction are already rolling in it according to this year's Heat Rich List - they're the highest new entry on the countdown of the richest stars under the age of 30.
Harry Styles, 18, Niall Horan, 18, Zayn Malik, 19, Liam Payne,19 and Louis Tomlinson, 20, have achieved worldwide success over the past year and even made history as the first UK group to debut at No.1 on the BillBoard chart with their album 'Up All Night', which has helped them amass a fortune of £26 million - enough to propel them to number 5 on the list.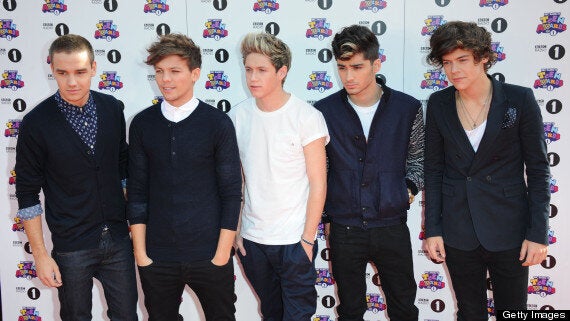 One Direction have amassed a fortune of £26 million in the last two years
Now in its third year, the Heat Rich List is compiled by a panel of industry experts who analyse the stars' financial dealings: the TV shows, the movies, the record sales and product endorsements, then add them together to work out how much money is in their celebrity bank vaults.
Top of the list for the third consecutive year is 'Harry Potter' star Daniel Radcliffe with earnings of £53 million.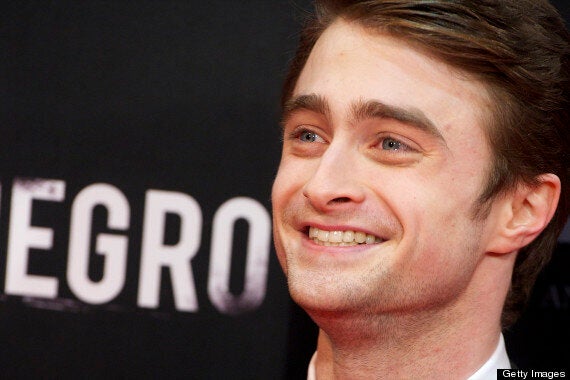 Daniel Radcliffe is the richest British star under 30 for the third year running
Adele climbs 10 places, with total estimated earnings of £26 million after her album, 21, continued to sell by the shed load and she's followed by fellow Brit songstress Florence Welch, who is this biggest climber on this year's list - up from 29 to 17 - with a fortune of £8 million.
THE HEAT RICH LIST 2012

Daniel Radcliffe £53.33m (non-mover)
Robert Pattinson £38.733m (up 1)
Keira Knightley £32.7m (down 1)
Emma Watson £26.533m (non-mover)
One Direction £26.330m (new entry)
Adele £26.066m (up 10)
Rupert Grint £23.466m (down 2)
Leona Lewis £13.66m (down 2)
Cheryl Cole £13.4m (down 2)
Katie Melua £11.066m (down 2)
Alex Turner £9.8m (up 2)
Emily Blunt £9.466m (down 1)
Charlotte Church £9.41m (down 3)
Joss Stone £9.4m (down 2)
Coleen Rooney £9m (non-mover)
Mika £8.5m (down 2)
Florence Welch £8.133m (up 12
Sienna Miller £7.7m (down 1)
Natasha Bedingfield £6.74m (down 1)
Duffy £6.166m (down 1)
Lily Allen £6.1m (non-mover)
Gemma Arterton £6.033m (up 1)
James Morrison £6m (down 3)
Aaron Taylor-Johnson £5.933m (new entry)
Nadine Coyle £5.666m (non-mover)
Kimberley Walsh £5.4m (down 2)
Nicola Roberts £5.366m (non-mover)
Sarah Harding £5.33m (down 2)
Carey Mulligan £4.666m (new entry)
Paolo Nutini £4.47m (down 8)
RICHEST BANDS UNDER 30

Girls Aloud: £35.162m
One Direction: £26.33m
JLS £3.233m
The Saturdays £2.6m
The Wanted £1.266m
RICHEST US STARS UNDER THIRTY

Olsen Twins £147.33m
Britney Spears £137m
Lady Gaga £70.433m
Justin Bieber £67.7m
Miley Cyrus £44.666m
See the full list in this week's heat magazine, on sale now