'Mad Men' actress Elisabeth Moss has had something of a radical makeover, ditching the blonde locks for a short brown bob and the evening dress for a snappy office-style outfit.
Moss showed off her new look during an appearance at the Paley Center For Media's Annual Los Angeles Benefit held at The Rooftop of The Lot in Los Angeles.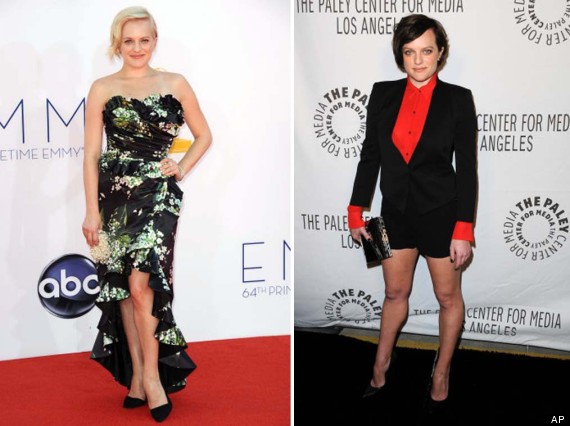 New threads and new hair: The transformation of Elisabeth Moss
The actress, who played career-driven Peggy Olsen in the 'Mad Men' series and was one of the most high profile, popular characters, left the show during Season 5.
However, in August, series creator Matthew Weiner revealed to TVLine that Moss will be on the show next year.
He said: "I can't say how much, in what capacity or what [her story] is going to be, but she has not left the show."
The 30-year-old first debuted her sleek, platinum-blond pixie cut in August. She told US Weekly: "I wanted to do something really different." Maybe she's now decided blondes don't have more fun...
The Paley Center For Media's Annual Los Angeles Benefit
The Paley Center For Media's Annual Los Angeles Benefit