We were beginning to get worried about Kelly Brook as it's been ooooooh, at least a week since we'd last seen her half undressed.
But fear not dear readers, Kelly is not only alive and well, but scantily clad too (phew).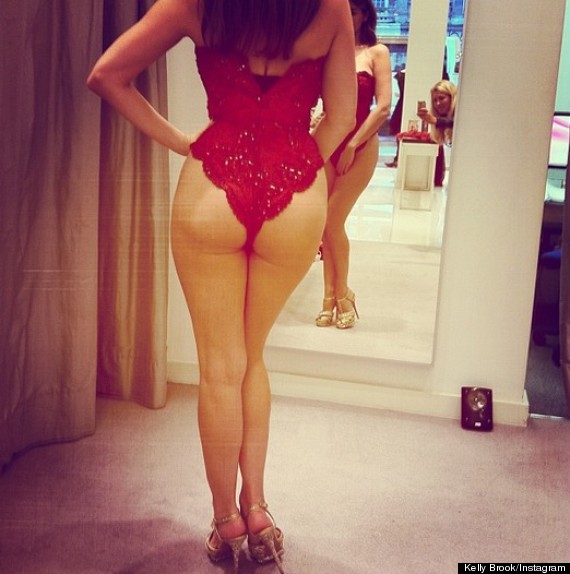 Ooooh, cheeky! Kelly Brook hits a bum note
The model and actress took these very cheeky snaps of her trying on some new lingerie for size and being the generous lady that she is, posted them for all of us pervs to oggle at on Instagram.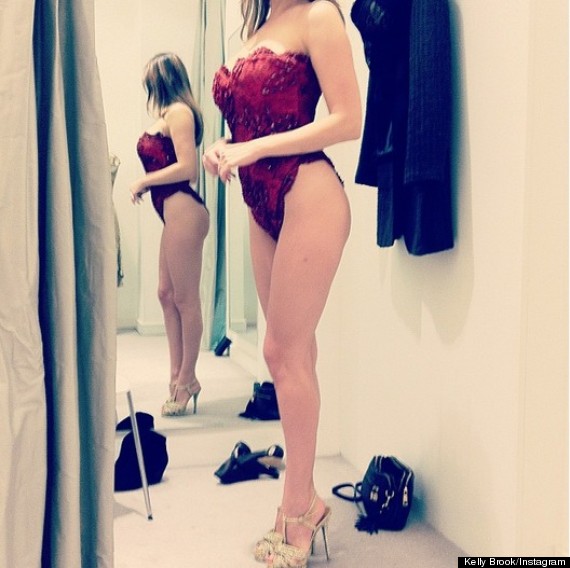 Kelly will soon be getting her kit off in front of an audience after signing up to appear in the burlesque cabaret show, 'Forever Crazy'.
She will join the Parisian dance troupe Crazy Horse for two weeks at the pop-up venue on London's South Bank - and will perform a striptease on a giant pair of red lips.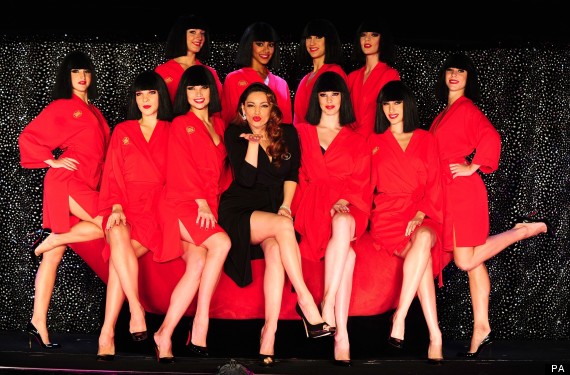 Kelly will perform a striptease as part of the 'Forever Crazy' burlesque show
She told the Evening Standard: "I saw the show about four years ago in Paris and thought it was the best kind of cabaret I had ever seen. I've always dreamed I would be a Parisian showgirl.
"Doing a striptease and making it believable is something that is very moving. It's quite an art form."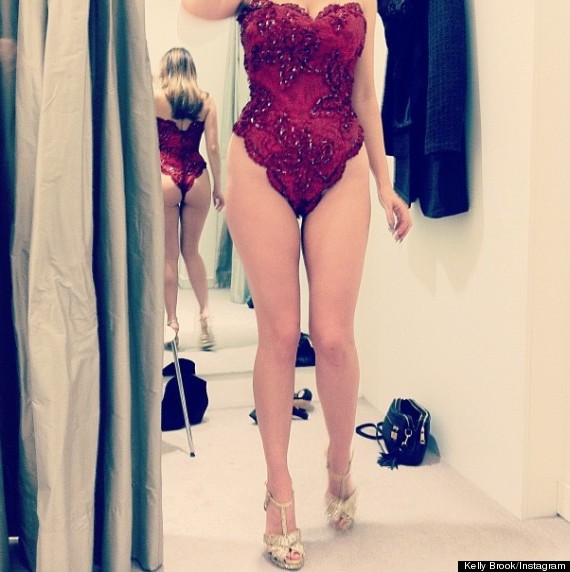 Kelly's got some front