Antoni Dobrowolski, the oldest known survivor of Nazi concentration camp Auschwitz, has died in Poland aged 108.
Mr Dobrowolski, a teacher, incurred the wrath of the occupying fascist forces by giving lessons in secret.
Education for Poles was banned beyond the age of four by the Nazis as a means of keeping the population subservient.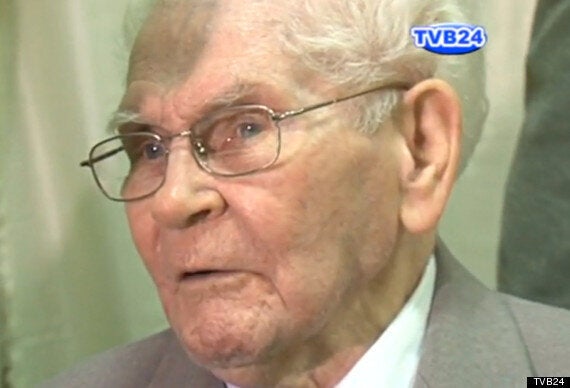 Mr Dobrowolski died on Sunday aged 108
Mr Dobrowolski's death, in Debno on Sunday, was announced by a spokesman for the Auschwitz-Birkenau memorial and museum.
He once described Auschwitz as being "worse than Dante's hell".
His funeral takes place on Wednesday.
Around 1.3 million people were deported to the camp, including Jews, Poles, Gypies and Soviet prisoners of war.
Thousands were put to death in gas chamers or died during horrific medical experiments.
The prisoners that survived were liberated by the Red Army in 1945.
Related