Ricardo Quaresma has threatened to sue club executives at Beşiktaş over claims he exposed his genitals and urinated on training ground staff.
Ahmet Nur Cebi, a member of the club's board, made the accusations ahead of Beşiktaş's weekend match against Trabzonspor when he said Quaresma, 29, urinated on the club kit man and then showed his nether regions to a female who works at the club's training ground.
Quaresma has denied the accusations and his representative, the 'super agent' Jorge Mendes, could file a lawsuit in Istanbul against Mr Cebi.
Portuguese Quaresma agreed to a wage cut from €3.75m to €3m as the Istanbul club suffer financial difficulties, but talks with president Fikret Orman appear to have signalled the end of his two-year stint by the Bosphorous.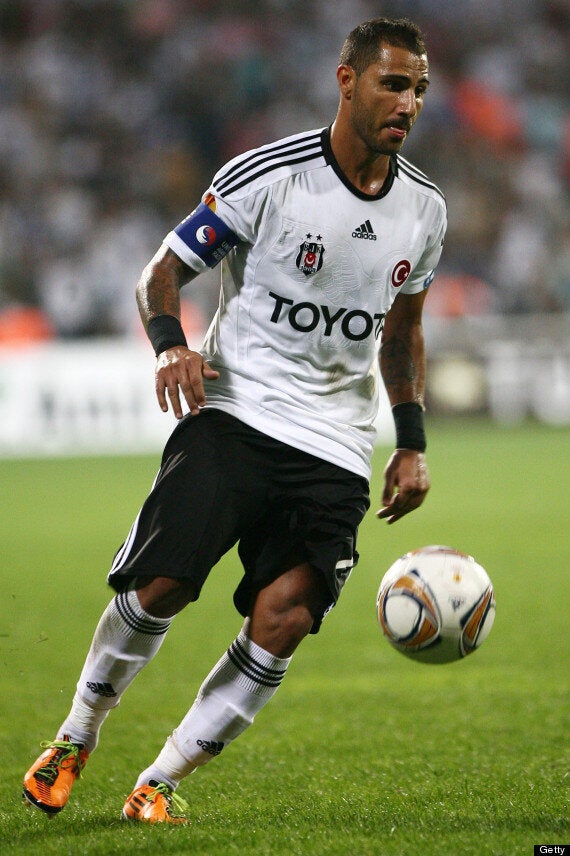 Quaresma in action for Besiktas
"I love the fans but the coach of Besiktas and the board do not want me here," Quaresma was quoted as saying.
Quaresma came to prominence at Sporting Lisbon at the same time as Cristiano Ronaldo and joined Barcelona the same summer Ronaldo moved to Manchester United in 2003.
But the two Portuguese wingers' fortunes have varied, and despite a fruitful spell at FC Porto Quaresma struggled at Barça, Internazionale and his time in Turkey now seems destined to come to an embarrassing end.
During his time with Inter, Quaresma came second in the Bidone d'Oro awards, which recognises the worst players in Serie A.