Imogen Thomas isn't about to let the fact that she's pregnant get in the way of her celebrating Halloween - she's gone and painted her baby bump with a Halloween pumpkin.
We're calling it a Bumpkin™.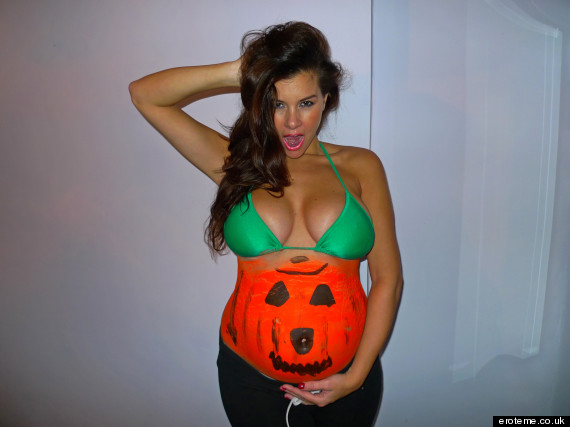 Imogen Thomas and her 'bumpkin'
And it wouldn't be an Imogen Thomas pic unless she was half undressed and the pregnant reality star didn't let the side down as she posed in a skimpy, green bikini top.
The 29-year-old model - who is six months pregnant with her first child with her city trader boyfriend Adam Horsley - recently revealed that she's struggling to come to terms with her new body.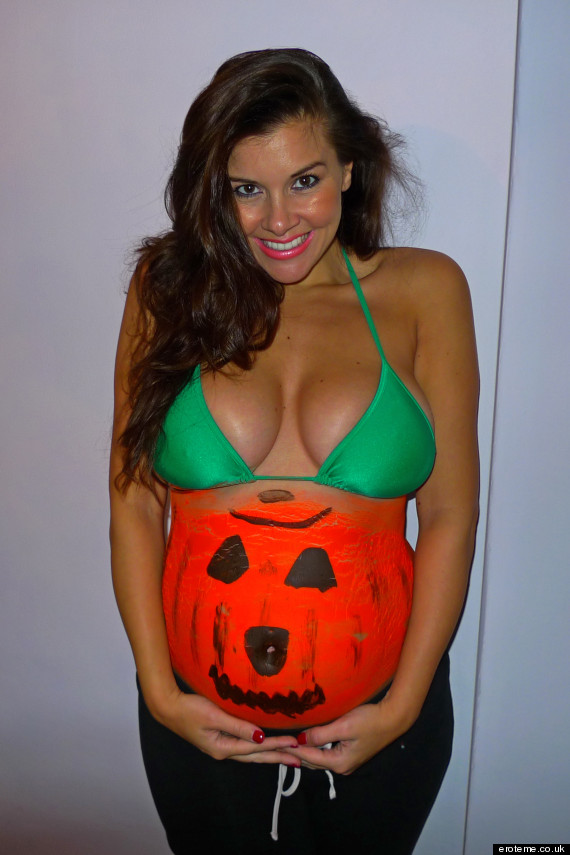 Imogen Thomas is expecting her first baby with her trader boyfriend Adam Horsley
She told Now magazine last month: "I know it's natural and it's just my body preparing for childbirth but I hate how big I'm getting.
"I've lost control of my body. I'm putting on weight on my sides and I've got bingo wings. It's depressing," she said.
HUFFPOST UK CELEB ON FACEBOOK | FOLLOW US ON TWITTER
> IN PICS: CELEBRITY HALLOWEEN COSTUMES
Celebrity Halloween Costumes