Justin Timberlake and Jessica Biel have unveiled the first picture from their recent wedding.
The pair sold the photo rights of the nuptials to People magazine in the US, but the snaps aren't the typical 'pose with all my famous friends' type, as you can see.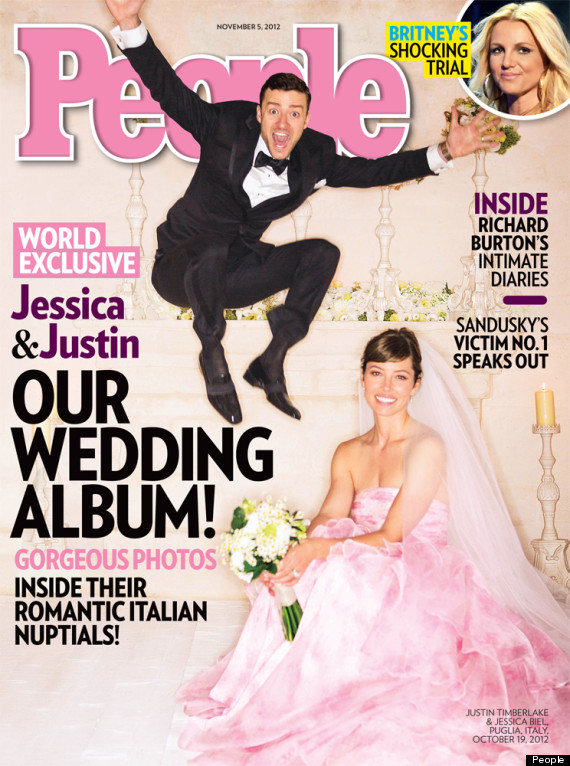 The newlyweds showed off their fun side as Justin jumped in the air after getting hitched to Jessica, who looked stunning in a pink gown.
Very Katie Price.
The pair married in a romantic ceremony over the weekend in Savelletri, Italy, where friends had joined them for a week long celebration.
Justin told the mag: "It was a lot to ask of them to travel, so we figured we'd give our guests a good party!"
Speaking of the ceremony itself, Jessica said: "It was a total fantasy experience", with Justin adding: "It was a really special evening."
Aww, congrats guys!