Another one bites the dust - Katie Price and her hunky Argentinian fiance Leandro Penna have split up.
The perma-tanned pair hooked up after a very flirty night at Elton John's Oscars party in Los Angeles, despite the male model not knowing a word of English. They went on to get engaged after Leandro proposed on a skiing trip in April but now the couple have decided to go their separate ways.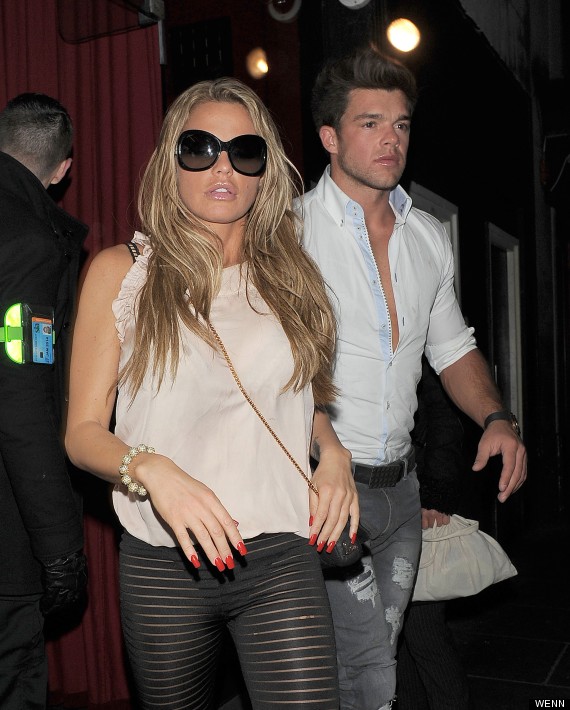 Katie and Leandro met at one of Elton John's Oscar parties
In a post on her website, Katie confirmed: "Leo and I have had a lovely fun time for a couple of years, we will always feel deep affection for each other, but sometimes relationships just run their course.
"Pressures of work on different continents, natural demands of family ties, and careers, have meant we have spent a huge amount of time apart even when we were in the same country. This meant it was difficult for the relationship to move forward.
"Accordingly we've mutually decided to call it a day, but we really wish each other nothing but the very best and will remain best of friends, whoever he eventually settles down with will be a very lucky girl."
She also used the announcement to shoot down rumours linking her to 19-year-old 'X Factor' contestant Dan Ferrari-Lane, who is in boyband District 3.
A statement on her site added: "Quite separately, it is unfortunate that this separation coincides with some utterly ridiculous and silly stories about a boy band member. This has nothing to do with the ending of Kate and Leo's relationship and her contact with the boy band member has been entirely innocent and platonic. It is shame that certain magazines are seeking to make more of it."
HUFFPOST UK CELEB ON FACEBOOK | FOLLOW US ON TWITTER
Katie Price photocalls in pictures