Tom Berenger may have been excited to win an Emmy Award for his role in 'Hatfields and McCoys', and sharing the honours with his co-star Kevin Costner, but he's hiding it well…
"Yeah that was great, because we could do all our interviews together, so they didn't take up too much of the evening," he says, sounding very pragmatic about what must have been a great triumph for series, shown originally on the History Channel in the States, which set a record as the most watched entertainment telecast on cable.
"Everyone else had started eating and celebrating. We wanted to get back there."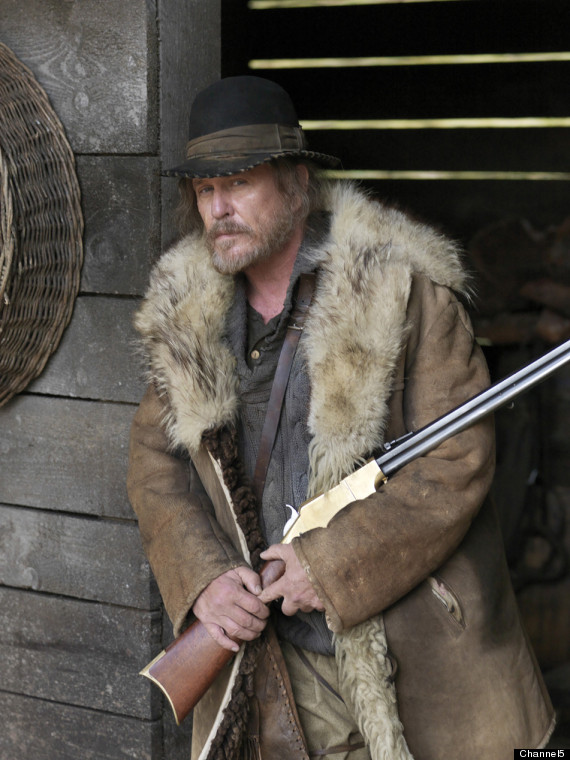 Tom Berenger collected an Emmy Award for his role in Hatfields And McCoys
This may seem a pretty laid-back response to collecting the year's biggest TV gong, but Berenger is a veteran, after all, with previous Oscar and Emmy nominations under his belt (for 'Platoon' and a 'Cheers' appearance, respectively).
He and Costner were recognised for their work in 'Hatfields and McCoys' ("between you and me, it should have won a few more," he adds), the six-hour miniseries telling the story of the real-life 19th century blood feud between two neighbouring families, divided by more than the Tug Fork part of the Big Sandy River that divided the Hatfields in West Virginia from the McCoys in Kentucky.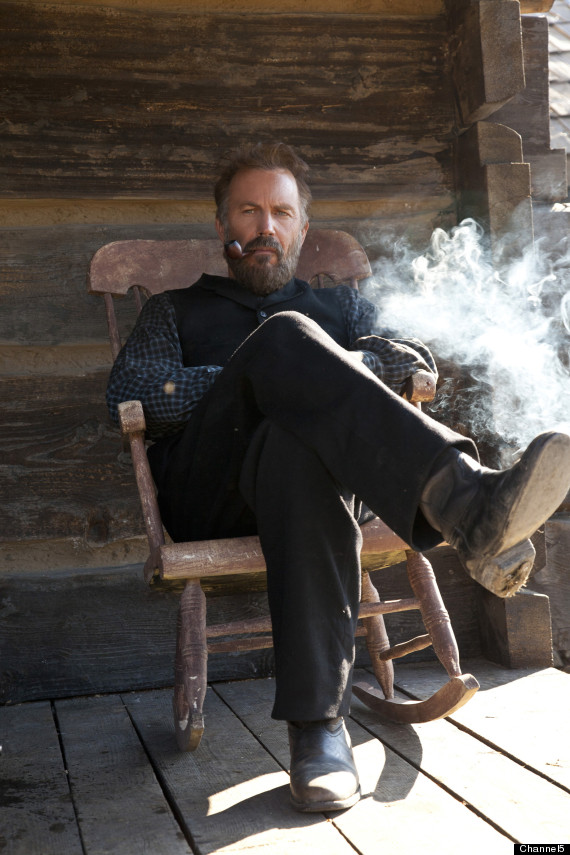 Kevin Costner also collected a gong for his role as William Anderson "Devil Anse" Hatfield
"The press got involved, and governors from both states," Berenger reports of the division that began just after the civil war. "Hatfields and McCoys" was, for a long time in the States, a by-word for that kind of neighbourly fracas that would these days get an airing by Jerry Springer, and Berenger can remember his own father using the term.
For the actor and self-professed history buff, who plays loose cannon Jim Vance, the "psychopathic Hatfield who both families agree that he started the whole thing", there are modern day versions of this kind of escalating dispute to be found everywhere -"the Middle East to recent Northern Irish Troubles. It's just classical tribal sparring."
What can modern-day viewers learn from a story like this, amidst all the bloodshed? Berenger has his theories…
"These things start, and they can be something small, which nobody can remember how it started or why, and it just gets bigger.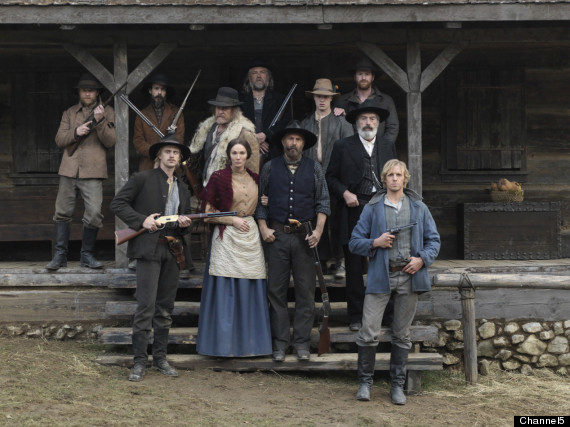 Feuds like the one between the Hatfields (above) and the McCoys are to be found everywhere, says Berenger
"Diplomacy can be the key word, because when it falls apart we go to war… World War II had to happen, but did World War I?" And he's off… giving me a lesson in history ranging from the Cuban Missile Crisis to Russia and back that I wasn't expecting from the star of blockbusters from 'Someone To Watch Over Me' to 'Inception'. So, might as well ask this well-informed American, has he been watching the election debates, and who's his money on?
"I wish we had a third party, they'd have to agree with different parties to get legislation through, and at least you'd know what they were all about.
"If you look at the achievements of someone like FDR in the first 100 days of the Depression, he went right to work, surviving on three to four hours sleep a night.
"I think TV might have ruined a lot of the authenticity…"
Hatfields and McCoys starts tonight at 9pm on Channel 5. Watch the trailer below…