Errrrm, can someone please explain to me why a bikini-clad Amy Childs is sat in a bath at her jewellery launch? Answers on a postcard please.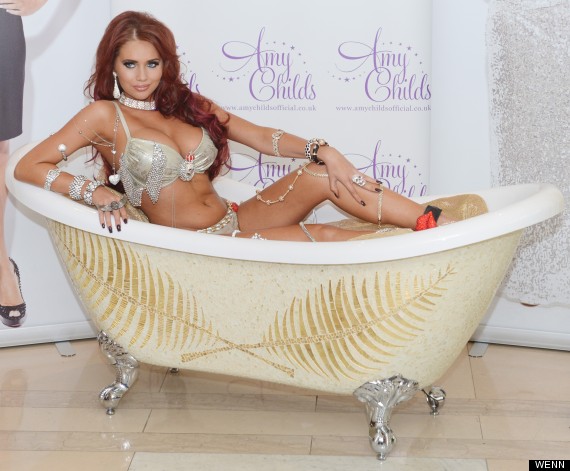 The former 'TOWIE' star is giving Katie Price a run for her money in the I'll-do-anything-and-wear-anything-in-the-name-of-self-promotion stakes.
And whilst Amy stopped short of getting lathered up for the occasion, she'd definitely topped up her (fake) tan. And doesn't her orange hue show of the *gets abacus out* FOURTEEN pieces she's wearing a treat?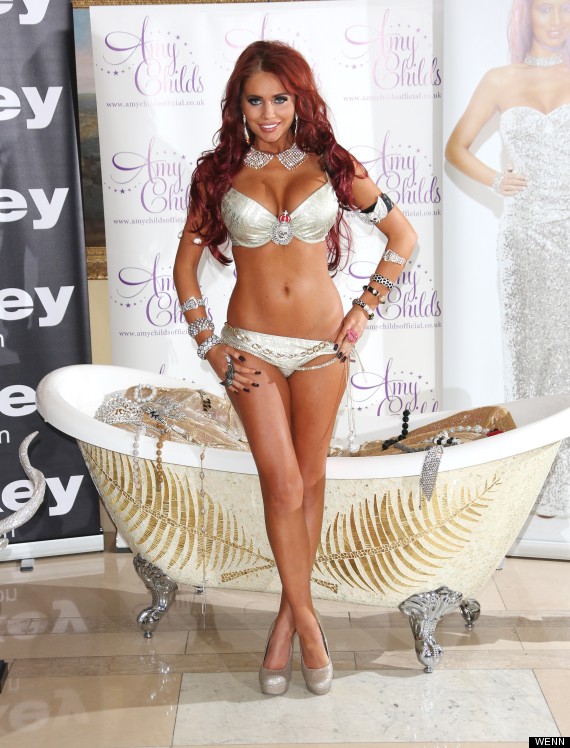 Less is more Amy love, less is more.
The jewellery collection is the latest in an ever growing list of products that the reality star has put her name to.
Amy Childs Launches Her Jewelry Collection
She also has her own fashion collection, perfume, sportswear and beauty products.
Pricey must be quaking in her own-brand riding boots.
FOLLOW BAGGERS BITES ON TWITTER
Has Amy been taking inspiration from Katie Price's photocalls? We think she might have...
Amy Childs Launches Her Jewelry Collection