I don't know what I'm most surprised about when I look at this pic of Kerry Katona.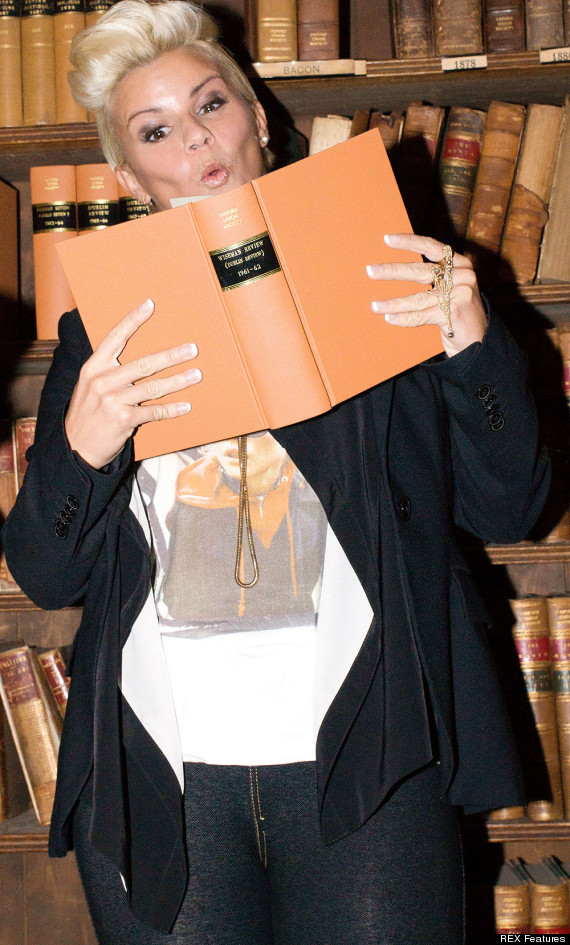 Kerry was delighted with her copy of 'Fifty Shades Of Grey - the Pop-Up'
Is it the fact that her reading material isn't covered with snaps of yo-yo dieting celebs and Z-list exclusives (unless she's hiding a copy of Heat behind that hardback facade)?
Or maybe it's that she appears to be morphing into Brigitte Nielsen? Hmmmm.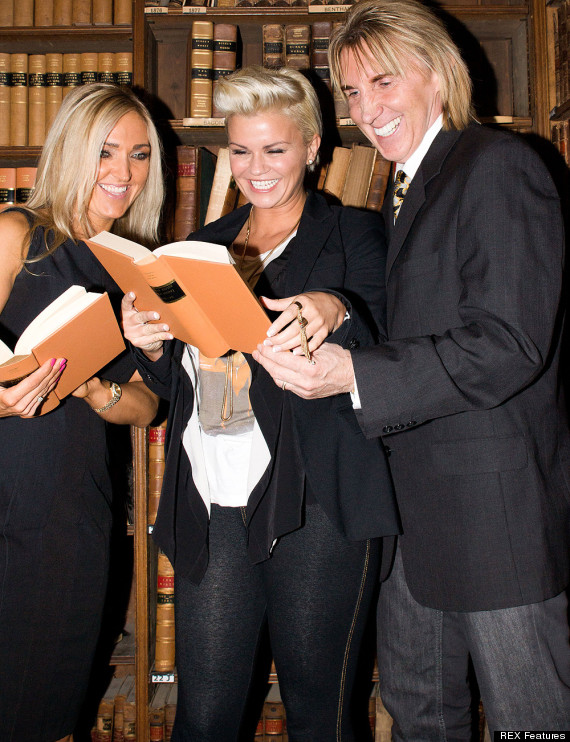 Actually no, it's the fact that she's in the Oxford Union. You know, the university's world famous debating society. Just look at her surrounded by all that knowledge. Brrrrr.
Kerry follows in the footsteps of Winston Churchill, the Dalai Lama, Mother Theresa and errrrm, Geri Halliwell, who have all spoken at the Union in the past.
*Puts on serious face* Kerry was there to speak about her struggles with bipolar and took along her therapists Nik and Eva Speakman, who she credits with helping her to overcome the disorder.
"As a bipolar sufferer, I want to raise awareness of mental health problems as so many people do suffer from them, but there is still a stigma around it," Kerry told students.
"I wanted to share my story so any individuals know they are not alone and that there is support available for them."
Good on ya, gal.