Ajax's 3-1 win Champions League win at home to Manchester City wasn't just the only notable thing at the Amsterdam ArenA. For in the stands the hardcore contingent of the legendary Dutch club unveiled a series of banners expressing their disenchantment with modern football.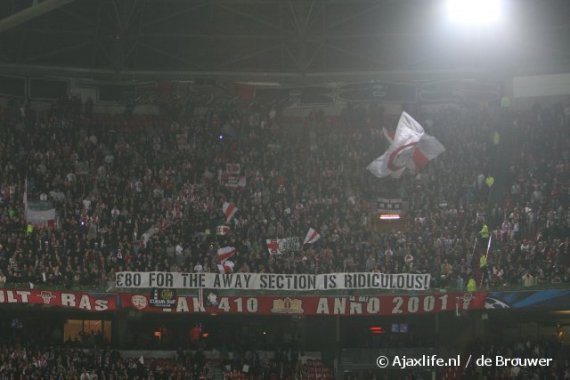 Ajax fans showed empathy with City supporters
The well choreographed stand targeted clubs who were the benefit of sugar daddies and had not obtained success as organically as the Dutch club have.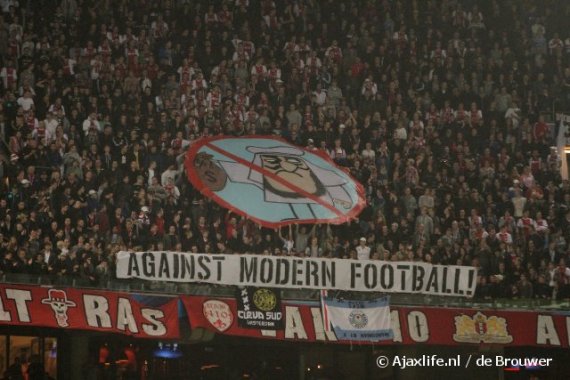 Banners at the Amsterdam ArenA are invariably colourful
Visitors City, while beneficiaries of the Abu Dhabi United Group's riches, also earned sympathy from their hosts over the cost of tickets their supporters were charged for the group stage match.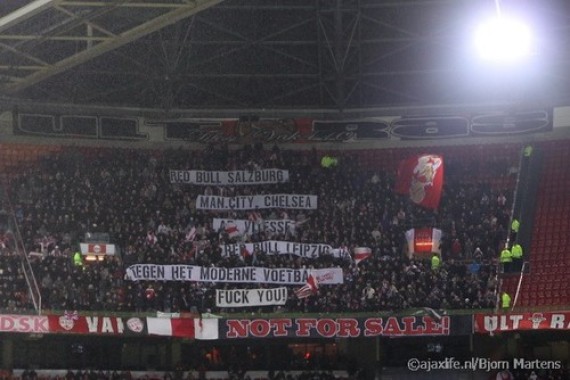 Moneybags clubs were targeted
Although the Citizens' club badge, once jokingly regarded as representing the three decades they went without a trophy by Manchester United supporters, was also mocked by the Ajax fans.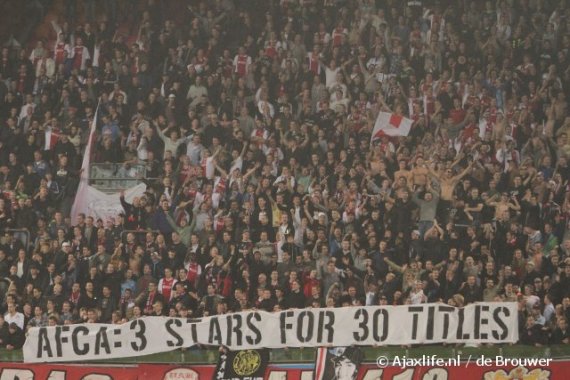 Ajax also mocked City's badge