Arsenal could be set to revert back to Adidas as their kit suppliers after 20 years with Nike in a £25m-a-year deal.
The Gunners, who have worn Nike since 1994, could be the beneficiaries of the sportswear giant's bid to "take over London", according to the Daily Telegraph.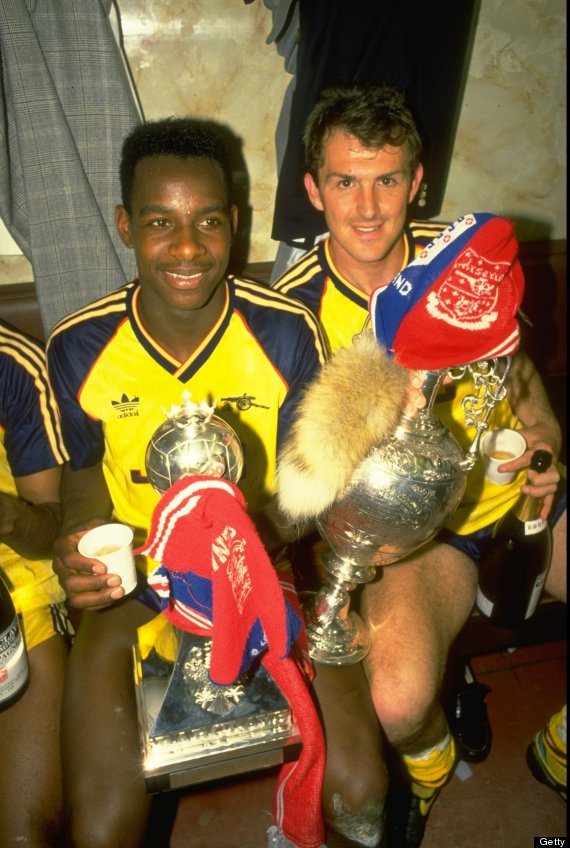 Michael Thomas savours the 1989 Division One title win at Anfield
Nike's deal with Arsenal expires at the end of the 2013-14 campaign and Adidas are already reportedly in the process of concluding a deal with Fulham. Should they strike a deal as the Gunners' kit manufacturer as well they would have partnerships with seven Premier League clubs while rivals Nike would be left with just three teams.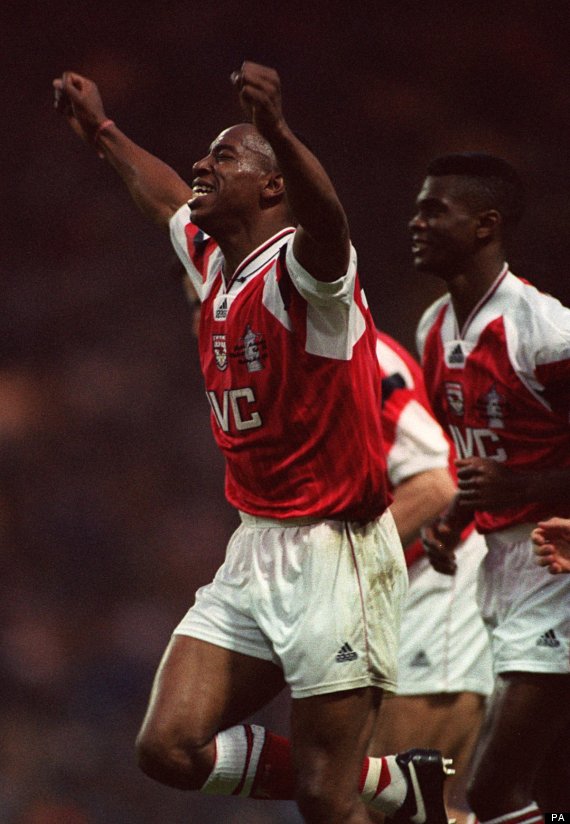 Ian Wright opens the scoring in the 1993 FA Cup final
Arsenal donned Adidas kits for eight years years from 1986 as they became league champions twice and won an FA and League Cup double in 1993.
Memorably sponsored by JVC throughout the Adidas era, the fondest memory for Gooners of an Adidas kit is perhaps Michael Thomas' title-winner in stoppage-time at Anfield in 1989.