"Anna Wintour does very well with Vogue, but she has a huge business head. Diana Vreeland didn't really concentrate so much on that side of things... "
Lisa Vreeland is remembering her unique family matriarch, the legendary figure who sat on a throne of great influence at Harpers Bazaar and Vogue for more than three decades in total, and changed the way we perceive fashion magazines.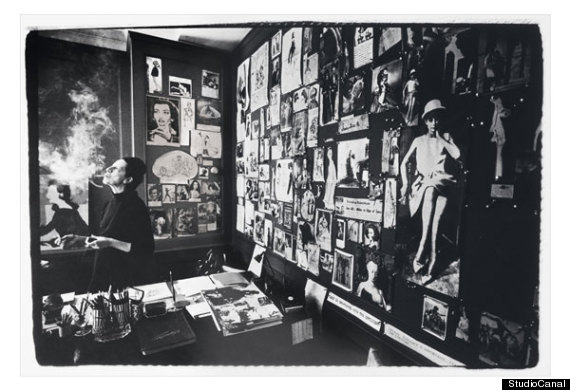 With Diana Vreeland, the words 'fashion icon' and 'style-setter' are, for once, not misplaced
Wintour may have been the inspiration for Devil Wears Prada-type impersonations but, long before her, it was Vreeland who broke the mould.
Now she is remembered in a fittingly chic, dramatically creative documentary - 'Diana Vreeland: The Eye Has To Travel' - charting her time at the magazines, as well as her abrupt departure from Vogue, and her later incarnation as curator at New York's Metropolitan Museum of Art as a consultant at the Costume Institute.
"She invented a concept of what a fashion editor is all about," says writer/director Lisa, for whom this is her debut film, impressive in its creativity.
"I got to know her by looking at her work. I had a strong sense visually of what I wanted to come across, I wanted it to look like the pages of a magazine, in tribute to Diana, with pages that you would flick through.
"Her eccentricity means that you can't really compare her to anyone else. I suppose the nearest would be Grace Codrington (another singular Vogue alumna), who has seen and admired the film.
What was the biggest surprise that Lisa Vreeland found in making the film?
"I knew that she always impressed people. (Supermodel) Lauren Hutton told me how she once showed up at a party, and just sat at Diana's feet, because that was always the most interesting place to be." (Sure enough, there is footage in the film of Vreeland going about with everyone from Jackie Kennedy to David Bowie, as well as working hard at her desk, pinning her forensic gaze on the next issue's pages.)
"So for me, the surprise was that she was also full of love for everyone, with lots of career advice... she had a kind, consistent message for people to believe in themselves, and that doesn't happen enough."
'Diana Vreeland: The Eye Has To Travel' is now available to buy on DVD. Watch the trailer below...