Justin Bieber has been spending a lot of time with One Direction of late, and it looks like their love of a tattoo or five has been rubbing off on the American superstar.
Biebs has unveiled his latest inking - an owl on his left arm.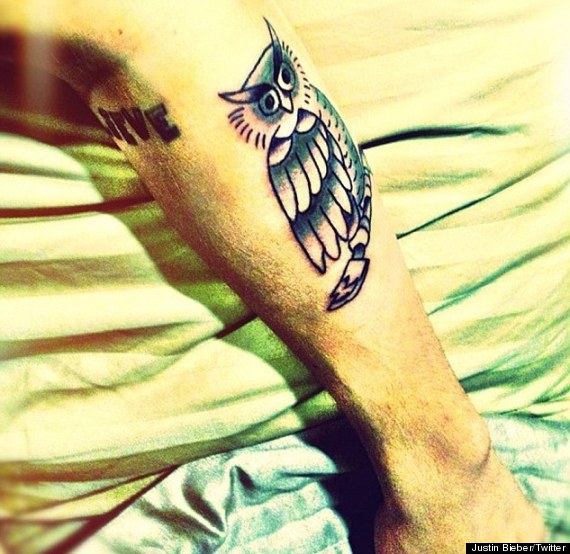 He showed off his new body art on Twitter over the weekend, accompanied by the caption: "Befo the paps get me (sic)."
It sits alongside the 'Believe' tattoo he had done earlier this year upon the release of his third album of the same name.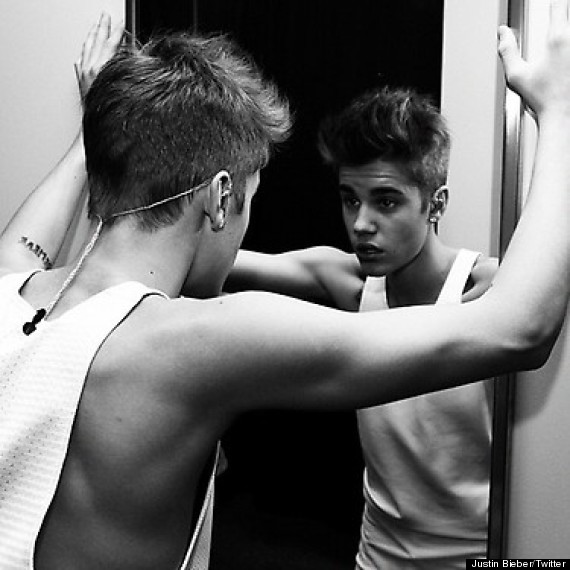 Justin also tweeted this picture writing: 'Just me'. You don't say?
And only a few weeks ago, he had a crown etched on his upper chest adding to the Jesus inking he already had on his left leg and the Chinese symbol for 'music' on his right arm.
Over the weekend, Justin was involved in a Twitter hoax which suggested the star had been diagnosed with cancer...