Sex trafficking charges could be filed against the director of a project which saw a Brazilian woman auction her virginity online for £485,000.
Australian filmmaker Justin Sisely arranged the auction, which also saw a man's virginity sold off - for the somewhat paltry sum of £1,800.
The winning bid for Catarina Migliorini's cherry was made by a Japanese man known as "Natsu", while Alexander Stepanov will have sex with a woman known as "Nene B".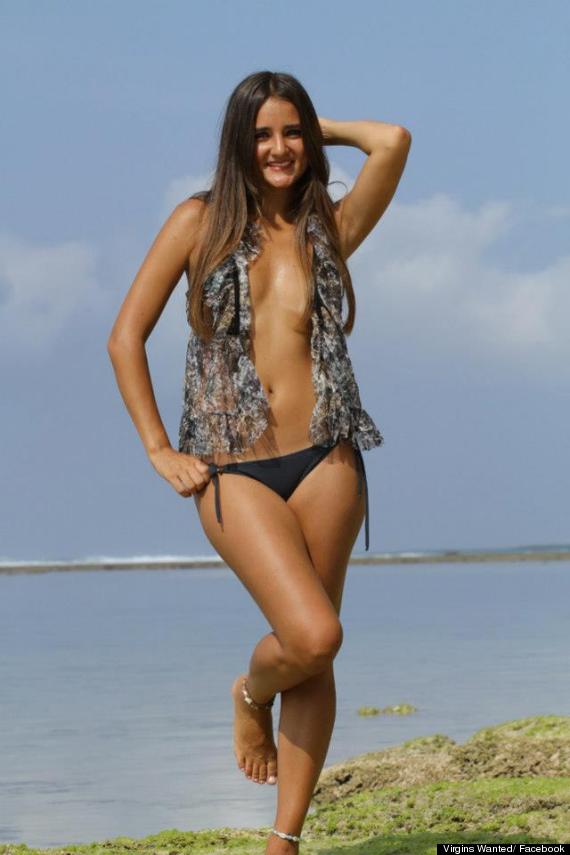 Catarina Migliorini is now contractually obliged to have sex with a Japanese man known as 'Natsu'
However, the Daily Mail online reports Brazil's attorney general has ordered an "urgent" investigation into the matter, likening it to "people trafficking".
It is claimed Joao Pedro de Saboia Bandeira de Mello Filho has written to the Brazilian Foreign Minister to insist Sisely be stopped from "executing the crime" and for Catarina to be deported back to Brazil "for the exercise of prostitution."
A spokesman for Sisely's company Thomas William Productions told Huffington Post UK: "We are aware of the allegation and we will plead and express our innocence in regards to this matter as the cast have acted of their own free will."
SEE ALSO: Catarina Migliorini Sells Virginity For £485,000, Male Virgin Alexander Stepanov Gets £1,800 (PICTURES)
Sisely was forced to conduct the auction outside of Australia to avoid prosecution charges, The Australian reports. It is believed the virgins will have sex travelling on planes between Australia and the USA for this reason.
Catarina and Alexander were featured on an Australian website called Virgins Wanted.
Caterina's "shop window" features the brunette frolicking topless on the beach, clutching her breasts and showing off her pert rear. Alexander poses with fists aloft in a karate gi.
The terms state the virgins in question cannot accept any money before the buyers submit to a medical examination and police check. Consummation of the act must take place within 10 days of the auction.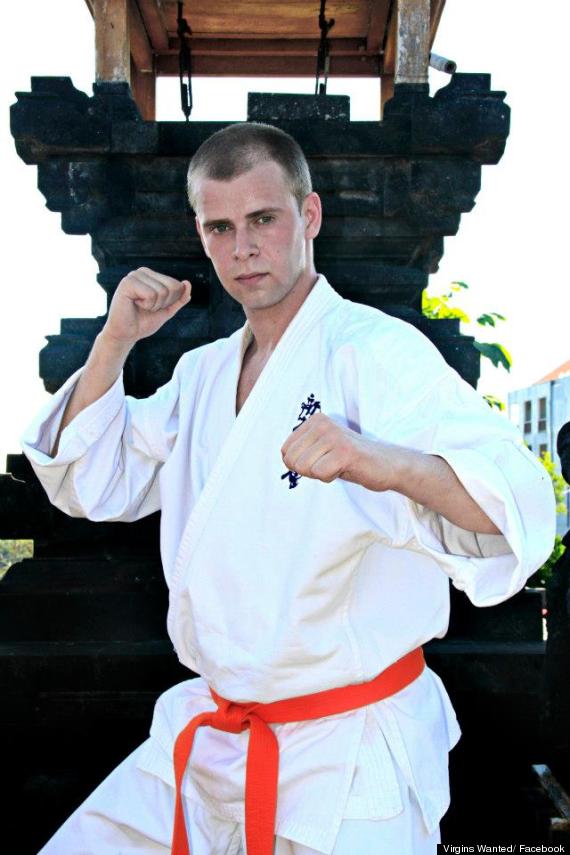 Alexander Stepanov's virginity auction drew considerably less interest than Catarina's
The website explains:
The female virgin will undergo a medical examination by an accredited gynecologist and provide the winning bidder with medical evidence of her virginity. The virgin must provide a document from the gynecologist that certifies her claim to virginity. The accompanying medical certificate will be a statutory declaration that supports her claim to virginity.
Given the difficulty in certifying a male's claim to virginity we ask that you take into consideration the chosen participant, his story and his demeanor when considering his claims to sexual abstinence. Although there can be no medical examination to prove the male's virginity, the male and two family members will provide statutory declarations to support his claim.
The virgin must engage in sexual intercourse with the highest bidder. The penis entering the vagina defines consummated sex in this instance.
Catarina has told press she intends to donate as much as 90 per cent of her winnings to charities which will build homes in the Brazilian state of Santa Catarina.
But Sisely told The Huffington Post: "I'm surprised she said that because in all my dealings with her, she made it clear that it was a business decision for her.
"Now, given how big this story is in Brazil, she's trapped. If she doesn't give any money to charity, she's going to look bad."
Further terms of the encounter state the winning bidder cannot be drunk, involve anyone else and they must not kiss the virgin. Use of a condom is mandatory.
Fellatio is not permitted, nor are sex toys and a certificate of consummation will be produced once the act has occurred.
As for suggestions the auction is akin to prostitution, Catarina told Folha newspaper: "If you only do it once in your life then you are not a prostitute, just like if you take one amazing photograph it does not automatically make you a photographer.
"The auction is just business, I'm a romantic girl at heart and believe in love. But this will make a big difference to my area."
GALLERY: CATARINA MIGLIORINI