Bond's vehicles are as much a part of his myth as his villains, weapons and women, and Richard Hammond was the perfect host to take us through 50 years of the best and worst (yes, BMW, we're looking at you) of the beasts.
After what Hammond decreed a false start - the maligned Sunbeam Alpine in 'Dr No' - it all really kicked off with the third film, 'Goldfinger', when Q presented Bond with his first Aston Martin, the fabled DB5.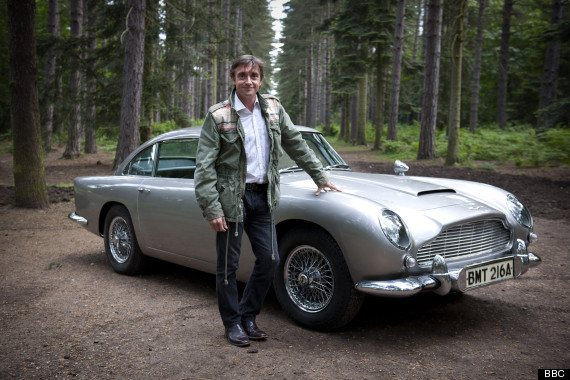 Richard Hammond with Bond's iconic original Aston
Bond director Guy Hamilton was on hand to tell charming anecdotes about how the revolving number plates came into being, and how an eagle-eyed schoolboy spotted some inconsistent tyre-age - "Was his name James May?" wondered Hammond - as well as the epic tale of how a mechanic had to step in at the last minute to perform the most daring car stunt ever - spinning Roger Moore's AMC Hornet across a river in 'Live and Let Die'.
Richard Hammond's enthusiasm was palpable - particularly when he got to live out every boy's dream and drive a Lotus underwater a la 'Spy Who Loved Me' - as was his knowledge, when he got to tell Bond himself, Daniel Craig, that his nominated favourite "little Datsun" from 'You Only Live Twice' was, in fact, a Toyota 2000 GT. No wonder Hammond couldn't stop smiling throughout the entire programme.
And he was still grinning when, on the set of 'Skyfall' in Istanbul, he had to interview the film's stunt driver - who just happened to be 'Top Gear's former 'Stig', Ben Collins. As Collins explained how he drove his actors' cars from above them so they could act, Hammond shook his head in wonderment... "Fascinating stuff, you really should write a book." Perfect.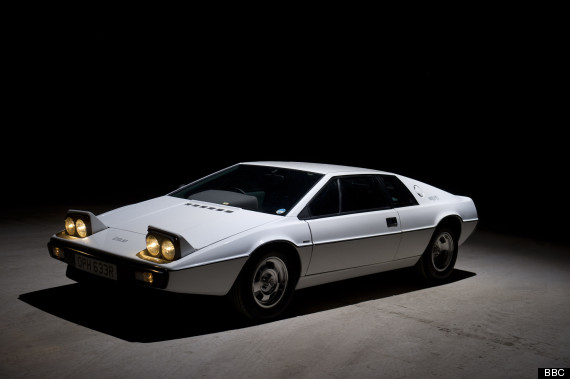 Bond's Lotus Esprit had to fulfil its mission both in and out of the water in The Spy Who Loved Me
But the best laughs, as well as the cars, belonged to Roger Moore, who remembered driving his weapon-firing submarine of a Lotus Esprit onto the beach and drop a fish out of the window. Moore remembered producer Cubby Broccoli shouting, "How did the fish get in there?" to which Moore replied, "Let's not worry about that."
This was the programme where 'Top Gear' fans got to learn how much Ian Fleming loved cars, and Bond fans were reminded how integral to the plots were his four-wheeled, and sometimes winged, friends. A delight for 007-heads and petrol-heads alike.