A rare Roman coin dating back to 269 AD has been found among a private collection.
The coin is a radiate of Gaius Marcus Aurelius Marius, an emperor believed to have reigned for only months.
It was discovered in the Ilminster area of Somerset and is part of a collection of hundreds of coins owned by Bristol-born James Stevens Cox, who died in 1997.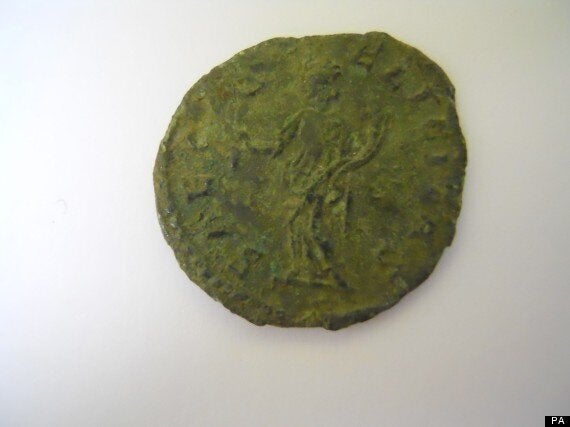 Gaius Marcus Aurelius Marius
Ben Sayers, from the Community Heritage Access Centre (Chac) in Yeovil, said: "The chances of a coin minted in such a small window of opportunity surviving the best part of 2,000 years are tiny.
"It is an amazing discovery."
The centre, which will house the coin, said there could be as few as 50 of the coins in existence in England.
Mr Stevens Cox was born in 1910 and spent some 80 years researching the history of Ilminster, where his family home was based.
Gaius Marcus Aurelius Marius was emperor of the Gallic Empire that ended in 274 AD.
Related