Former glamour model Nicola McLean has revealed that she was once so thin that her GP told her to put on weight or risk being sectioned.
In an interview in this week's Now magazine, the 'Celebrity Big Brother' star - who has suffered from anorexia and bulimia - opens up about her eating disorders which saw her weight plummet to just over 6 stone.
"I looked old. And so sad. [She cries] I can see I looked bad," she said. "But I was on the cover of magazines and thought: 'I must look good.' That didn't help because it gave me attention and that's what you want when you're anorexic.
"Two years ago I was wearing clothes for an eight-year-old and my GP told me: 'Get help or you'll be sectioned.' They said I'd have to gain weight in two weeks, so I ate protein shakes. I thought: 'There's no way I'm leaving my kids.' I put on a stone in a month."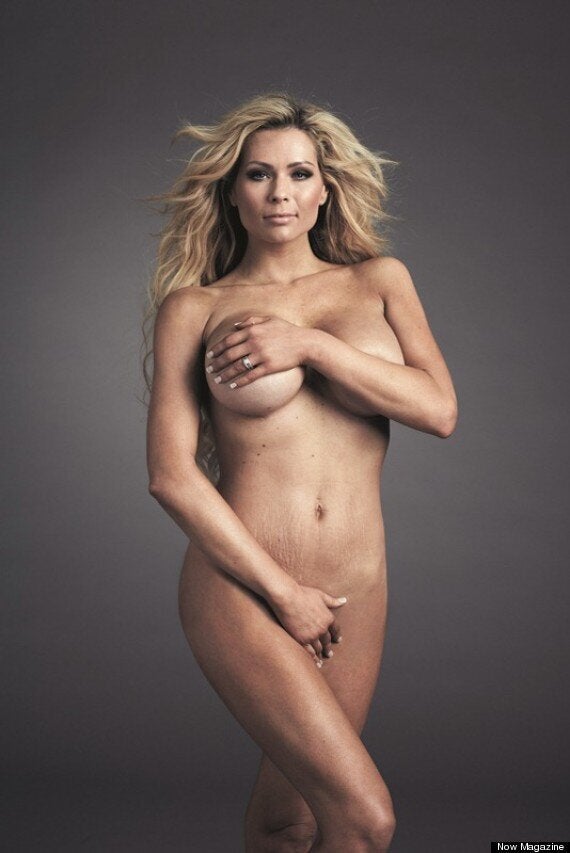 Nicola stripped naked and posed make-up free for the magazine's photoshoot
And despite going under the knife to change her appearance, the WAG admits that she doesn't like anything about her appearance.
"I don't love anything about myself. I hate my eyes – they're too small and I have a squint.
"I'm really ugly without make-up, so I always wear it. It makes me feel more confident. I have such bad body dysmorphia.
"I was bullied at school for being ugly and it stayed with me. I changed everything I hated about myself, like my teeth, boobs and hair, but I still don't love anything – only the fake bits."
Nicola also revealed that her eating habits put a huge strain on her marriage to footballer Tom Williams.
"One night we were getting ready to go out and I was wearing size 6 pink jeans from Topshop that were hanging off me. I thought I looked lovely, but [Tom] said: 'I'm sorry, but you look awful. I can't keep saying you look nice.' And I thought: 'Brilliant! I know I'm thin.'
"I was erratic, hungry, sad and lonely. Tom didn't fancy me. He walked on eggshells around me. It was strained.
"But I adore Tom and I plan to spend the rest of my life married to him."
The full interview appears in this week's Now magazine, out now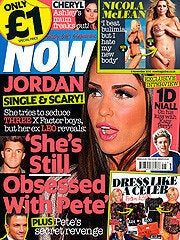 Related