North Korea's favourite couple made a joint appearance on Monday, dashing scurrilous rumours all was not well in paradise.
Kim Jong Un and Ri Sol Ju attended a football match and a concert to mark the 60th anniversary of Kim II Sung Military University in Pyongyang.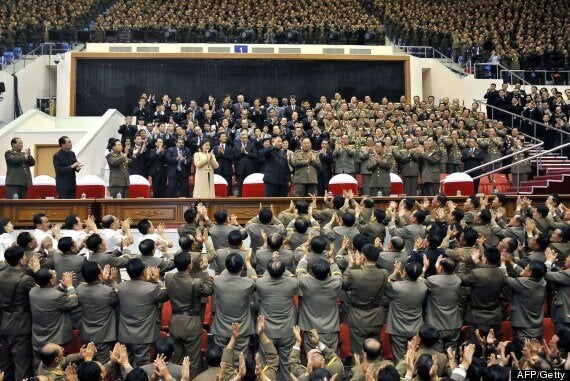 Is there a Lil' Kim on the way?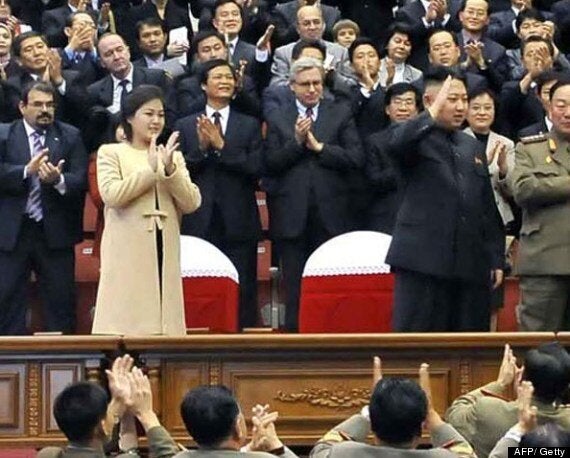 In my role as a tabloid gynaecologist (thanks for coining the phrase, Jezebel), I have analysed these latest pictures and can confirm I have detected a slight swelling around Ju's usually trim midsection.
Additional evidence appears in the form of her slightly gaping coat… we could be talking twins here people!
It's equally likely she's just had a big lunch or even, gasp, that she's just a normal shaped woman like the rest of us.
Sadly it's probably going to be some time before the notoriously secret regime confirms or denies anything.
Something else that hasn't escaped my eagle eye is the presence of two Caucasian-looking men in the applauding masses.
Un's father, Kim Jong Il was rarely pictured in such close proximity to foreigners, with experts commenting on the emerging differences in leadership between the two.
Charles K Armstrong, director of the Centre for Korean Research at Columbia University, speculated it had been an attempt by Un to cast off the stuffy image of his father.
Ah, makes you just want to ruffle his hair doesn't it?
Popular in the Community