Can Sherlock be the same without his arch-Nemesis Jim Moriarty?
Fans will have to hope so, because Andrew Scott, who plays the villain in the hit BBC drama, has confirmed that he will not be back from the dead for the third series, due on screens in the New Year.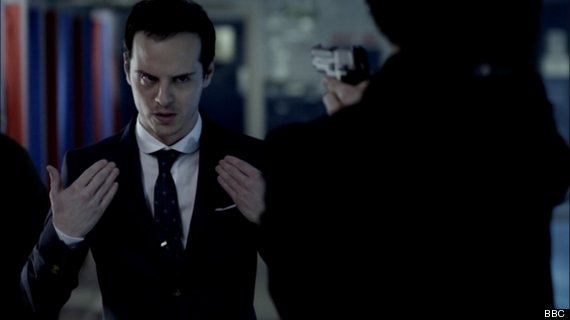 Millions watched as Moriarty made a grim departure from the series - apparently...
Viewers watched as Moriarty shot himself in the head in the finale of the last series, so that would seem to be the end. Mind you, Sherlock also jumped from the roof in the same scene, but somehow surfaced to watch as Watson grieved at his own graveside.
Scott told The Sun: "Moriarty is dead. I don't think there could have been any better exit for a character like that.
"I feel very proud of 'Sherlock'. Moriarty was a very potent character and one the audience really responded to.
"But it's important to me that he doesn't take over. You have to take risks and play as many different things as possible."
This includes the role of an architect in 'The Town', a drama about an architect soon to broadcast on ITV.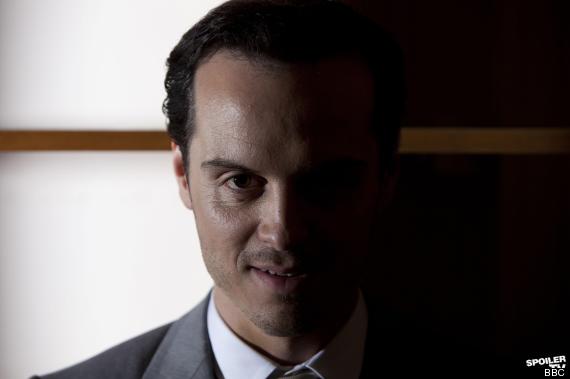 Much as we admire him, it seems Moriarty may not be back...
Speculation has been rife that both characters, well-matched for mischief-making as well as brain power, would surface to bash horns once again, particularly after Benedict Cumberbatch, who plays Sherlock, was reported saying: "It's nothing without that dynamic between Holmes and Moriarty."
Will viewers agree? Or is this yet another cunning ruse by writers Steven Moffat and Mark Gatiss to keep us off the scent? At least we know we've got three more episodes on the way - Moriarty's appearance, seemingly from the ashes, would just be a bonus.