'The Paradise' is to return for a second series after BBC bosses commissioned a further run.
The period drama, set in the glamorous world of a smart department store, has been a popular draw on Tuesday evenings with audiences of more than five million.
A further eight-part series will be screened next year.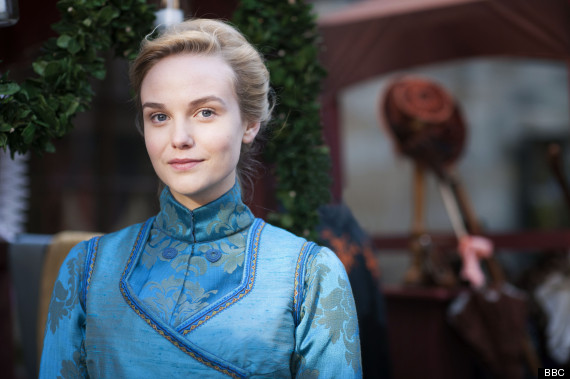 Denise Lovett, played by Joanna Vanderham
'The Paradise' has been adapted from Emile Zola's French novel and follows Denise Lovett, played by Joanna Vanderham, and her rags-to-riches story.
It has been recommissioned with two episodes of the first series still to be broadcast.
Writer and creator Bill Gallagher said: "I'm very grateful that there's such a strong audience for 'The Paradise'. It's such a great ensemble of actors and such a rich group of characters that it's an exciting prospect to have eight more episodes to make."
The series also features Sarah Lancashire, David Hayman and Patrick Malahide.
BBC1 controller Danny Cohen said: "The Paradise has been the biggest new drama series on British television so far this autumn, and it has been really interesting to experiment with period drama on BBC1 beyond the traditional Sunday night slot."