Nicole Scherzinger - 'X Factor' judge by night. Asda worker by day.
*taps back pocket*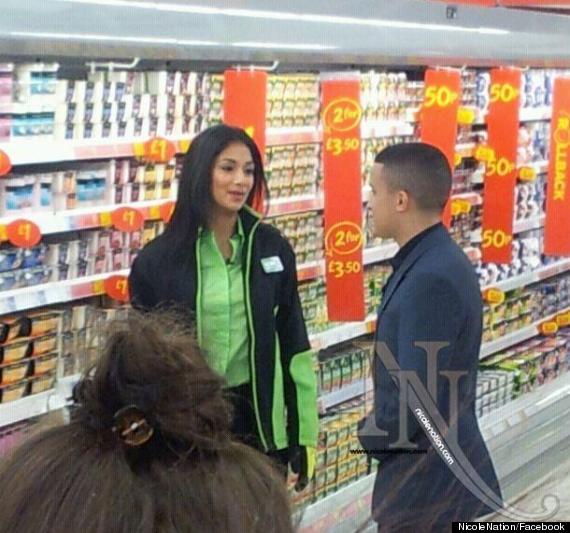 No, your eyes are not deceiving you, that really is the former Pussycat Doll wearing a rather fetching green supermarket uniform.
Now we know she must have been spending a fortune on flights back and forth from the US, but we didn't realise times had got that tough.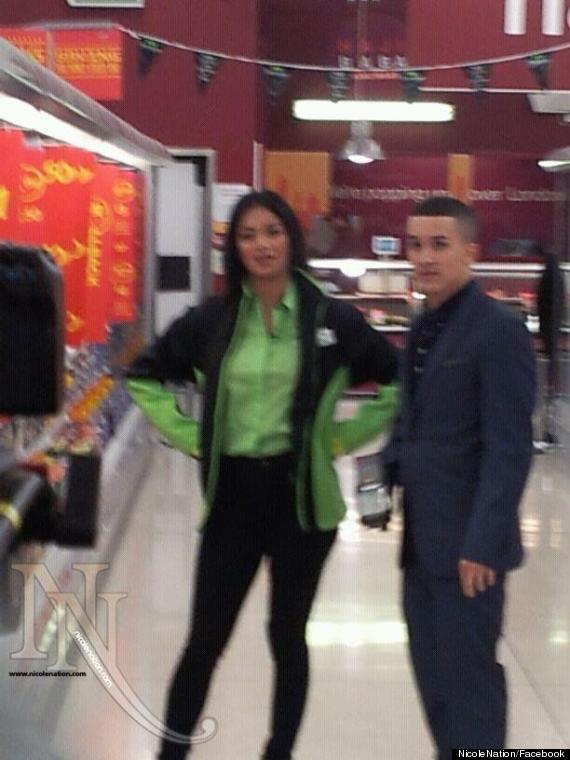 Nicole was really transformed into an Asda worker in tribute to her contestant Jahmene Douglas, who used to work for the grocery giant before entering 'The X Factor'.
The pair were spotted filming in the yoghurt aisle at a store Leyton earlier today.
Nicole also met up with one of her other acts, Rylan Clark, as the pair paid a visit to Amy Childs' salon for a makeover.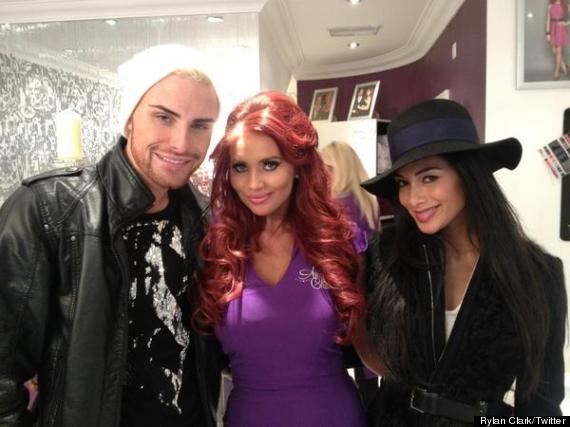 The pair received a makeover from the former 'TOWIE' star's shop in Essex.
Teasing how we would see the results on Saturday, Rylan posted a photo, along with the caption: "Can't wait for you all to see this Saturday ! Vajazzles galore !!!!!"
Bet Gary can't wait...
> IN PICS: NICOLE AND OTHERS AT LAST NIGHT'S COSMO AWARDS
Cosmopolitan Ultimate Woman Awards 2012
BECOME AN 'X FACTOR' STAR WITH THE CHANCE TO WIN A RECORDING STUDIO SESSION