Just in time for the US Election comes this inspiring tale - and it's true!
Grassroots tells the true story of the 2001 Seattle City Council election, and HuffPost UK has an exclusive clip - WATCH ABOVE.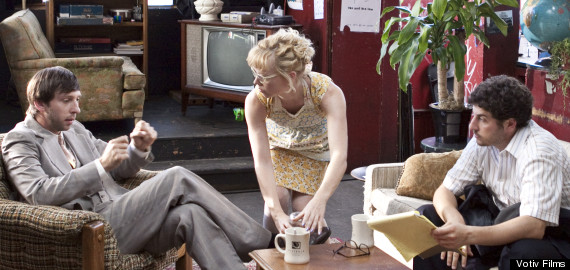 Phil Campbell (Jason Biggs) is an out of work journalist persuaded into managing the political campaign of his oddball friend, Grant Cogswell (Joel David Moore - 'Savages', 'Avatar'). A disillusioned, somewhat loose cannon and political unknown with no experience, Grant attempts to take on the long term incumbent for a seat on the Seattle City Council. The film is a heart-warming, inspiring story of how this unlikely pair take on Seattle's big-wig politicians, managing to do the unthinkable. It's an interesting story and Gyllenhaal does a great job in bringing it to life on screen.
The film stars Jason Biggs, Joel David Moore and is directed by Stephen Gyllenhaal. It's in UK cinemas from 9 November. Watch the trailer below...