Fearne Cotton might want to reconsider her confectionary choices for next Halloween because the sweets she gave out to trick or treaters this year went down so badly they ended up being thrown in her face.
The Radio 1 DJ - who is pregnant with her first child - has told of her shock after being pelted with the sweets on the doorstep of her home during Wednesday night's Halloween festivities. Fearne might want to reconsider giving out toffees next Halloween
Speaking on her radio show, Fearne said: "At about 8.30pm, the doorbell went for the last time and I answered; there were three little kids there.
"The first kid said to me, 'Have you got any money?' and I said, 'No, you can have a sweet'. The oldest kid took a big handful of sweets and walked back down the path.
"As the other two little kids took sweets for themselves, the older kid shouts, 'I don't like these ones' and started throwing toffees at my face."
And Fearne admitted that she was so shocked by the trick or treaters behaviour that she didn't know how to react.
"Usually I'm quite feisty and would go, 'Excuse me, get out of here', but I was so shocked I just stood there looking at him getting pelted with toffees. This morning there was a debris of sweets everywhere in my front garden."
Meanwhile, Fearne has backtracked after apparently revealing she's expecting a daughter with boyfriend Jesse Wood, insisting she has no idea what the sex of the baby is.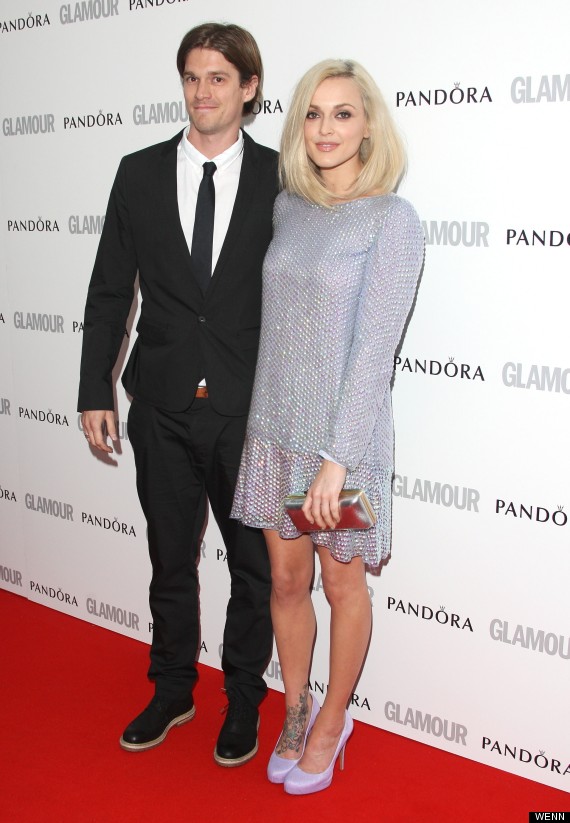 Fearne is expecting her first baby with Ronnie Wood's son, Jesse
The presenter was overheard talking about her bump with fellow Radio 1 DJ Nick Grimshaw on the red carpet of the Cosmopolitan Ultimate Women of the Year Awards this week, telling fans he'd told her she "looked really pregnant," before reportedly adding "I have just had a Wagamama's, so that's added a few pounds to her."
But Fearne quickly took to Twitter insisting she has no idea if she's having a boy or a girl.
She tweeted: "Some reports saying I'm having a girl. I DON'T know what I'm having so these stories are false. Not sure why journos think its ok to do this."
BECOME AN 'X FACTOR' STAR WITH THE CHANCE TO WIN A RECORDING STUDIO SESSION
HUFFPOST UK CELEB ON FACEBOOK | FOLLOW US ON TWITTER
> IN PICS: PREGNANT CELEBS