Could Lady Gaga soon be hearing the pitter patter of mini Gaga feet? She will if her boyfriend Taylor Kinney has anything to do with it - he's desperate to be a dad.
The 'Vampire Diaries' actor has been dating Gaga since he starred in her music video for 'You And I' last year, and now he's admitted he'd love to one day make an honest woman out of her.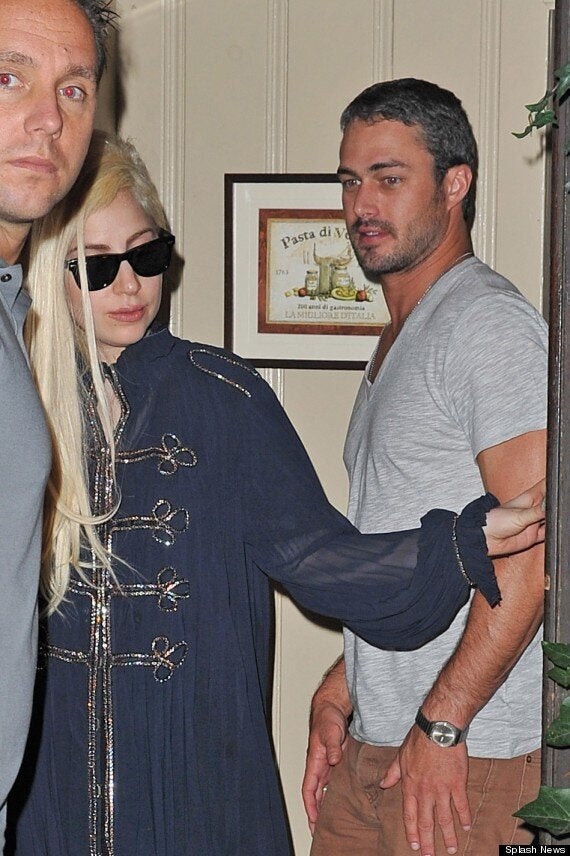 Lady Gaga and Taylor Kinney were spotted together at her father's Italian restaurant in New York earlier this year
"She's met Gaga, we've been dating a while, we're in a committed relationship and I'm really happy in my relationship. I'm a very lucky guy."
Taylor also admitted he was attracted to Gaga because she reminds him of the other important woman in his life - his mum.
He added: "I look up to a strong woman, maybe that's why I fell for Gaga. She works incredibly hard and is very strong and inspirational like mom, with a great work ethic. If anyone gets the credit (for raising me) it's mom.
"Me and my brothers all rally behind mom. She was the matriarch and backbone of our family, our constant. Mom still works 50 hours a week, though she doesn't have to. She enjoys it."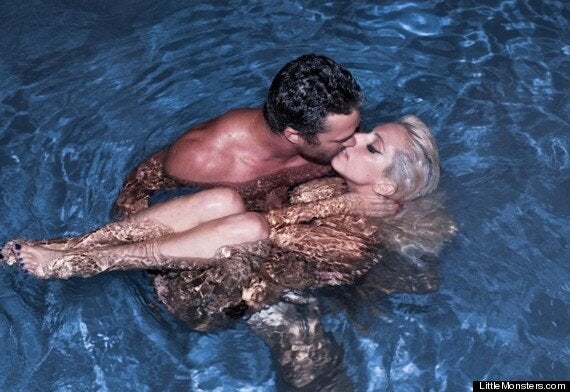 Gaga has shared intimate photos with her fans of her and Taylor on Twitter
Gaga has spoken of her own desire to get hitched and have enough children to form a 'soccer team' - but she's prepared to wait.
'Yes, I want kids, I want a soccer team and I want a husband,' she told Oprah Winfrey earlier this year.
'Yeah, I do. Well, you know, I'm being superfluous. I don't want to have one kid. I want to have a few.'
'I want to experience that,' (indicating a baby bump with her hands), '[but] not yet.'